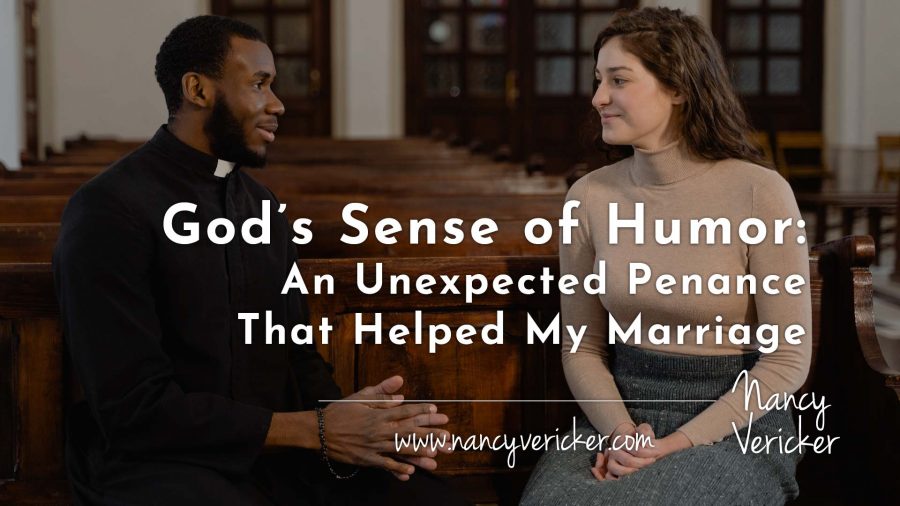 My husband and I tried hard to find recovery solutions for our family when we were all deeply struggling in the systems illness of substance use disorder.
In one way or another the lives of all six of us were impacted by this illness. As parents we wanted to get our family back to what we had been before the symptoms of this progressive disease wreaked havoc and loss in all our lives.
Joe and I sought help in every possible way including counselors, doctors, recovery specialists, rehabs, education professionals, 12 Step programs, new-school settings and faith-based advisors.
We were on a mission. And there were times that mission took a toll on us as a couple because trying to hold it all together for everyone was not easy.
By the time our beloved son was at his first rehab, Joe and I were pretty frayed.
God definitely has a sense of humor. It was a penance given to me by a wise priest as part of the Sacrament of Confession that helped me realize the importance of not neglecting our life as a couple.
Five days before JP's discharge date, Joe and I went down to participate in the rehab's family program. Before leaving, I wanted to clean the house spiritually through the Sacrament of Penance. Our parish priest, Father Andrew, was a family friend. He understood the strain this challenge had placed on our marriage. As part of the Sacrament of Penance, I dis- cussed with Father Andrew how I felt I had failed my family, Joe in particular, with my outbursts of anger and frustration. I told him I felt I had failed JP as a parent.
Father Andrew did not judge me. He listened with kindness and patience. And when it was time for him to give penance, he taught me a lesson I have never forgotten.
"Nancy, how much time will you be in seminars for?" "From 8:30 to 2:30."
"How much time will you spend with JP?"
"From 2:30 to 4," I said, wondering where Father Andrew was going with these scheduling questions.
"OK. Do the work you have to do. Spend the time you are allowed with JP. But at four o'clock every day, I want you to put this all aside and focus on you and Joe. Go for walks on the beach, laugh, and eat great dinners together. Get some sleep. Have some fun. See this as a vacation. You two deserve this time together.
"Use it to your best advantage. I don't know how you both have gone through all you have. Enjoy the gift of this time. The girls will be fine. JP is where he needs to be. Be with Joe. That's your penance."
I looked at Father Andrew in amazement. He had identified something incredibly profound. Joe and I had spent loads of time trying to put out fires in our family. And that was the right thing to do. We were the parents of a large family with many needs. But what had we done for each other in all that time? You can't pour from an empty cup. We needed some downtime together—even if it had to be carved into a trip for a rehab family program! I hugged Father Andrew and stepped out of the Parish House into the crisp March evening air, renewed by the sacrament of Penance and the prospect of using this time in Florida as a positive with the most important person in my life—my wonderful husband, Joe.

Excerpt from Unchained: Our Family's Addiction Mess Is Our Message 
That penance and the time we spent "on vacation" after the family program were valuable lessons.
And I have never forgotten them.
How do you protect your relationships in the midst of the family systems illness of substance use disorder?
Please share here. We can all be inspired by our collective experience, strength and hope.
Nancy and her son, JP, are co-authors of Unchained: Our Family's Addiction Mess Is Our Message. Their book tells the true story of JP's descent into opioid and alcohol addiction to recovery to become co-founder of a national treatment healthcare system.
Get Your Copy Of Unchained