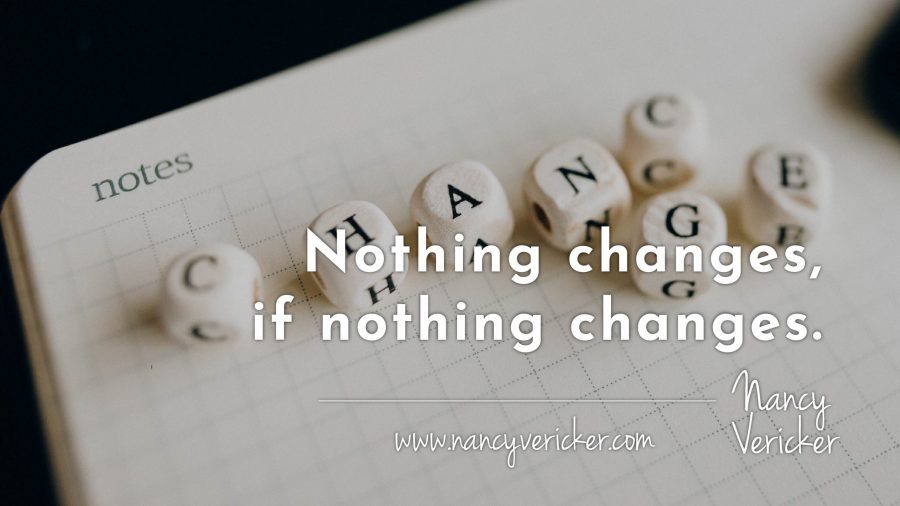 Believe me, that 12 Step slogan was a lifesaver, when our family was struggling with the systems illness of substance use disorder.
It is so damn direct. It challenged me to realize changes needed to be made to combat the symptoms of the disease of addiction in the life of my family.
Substance use disorder is a progressive illness that touches the lives of every family member. And for many years, it progressed at an increasingly rapid rate of speed in my family, mowing down all our lives.
The status quo of how our family system of six lived each day – the roles we felt locked into and the way we interacted with each other– was absolutely not working. Some major recalibrations needed to happen to bring us all back to the loving life we once shared together.
This was definitely not something we could do on our own. We sought help from a variety of sources including: recovery professionals, family counselors, clergy, medical doctors, education professionals, trusted close friends, and family members.
We had a lot of wizards advising us.
I realized over time that we could not heal from the symptoms of this illness by staying in the same holding pattern of daily life.
Nothing changes, if nothing changes.
We needed to make changes to our lives to save our lives.
This was not easy.
Ultimately, we had to accept that our 20-year-old son could not live at home while using substances. This was the most difficult decision my husband and I ever had to make.
But with the support from our sources of help, we came to understand our beloved son needed to live on his own and deal with the consequences of his choices until he became ready to commit to seek treatment for his illness.
That crossroads was absolutely heart breaking for all of us.
But we weighed it against the fact that he was in the grips of a life-threatening illness, and we needed to take decisive steps as a way to help him before it was too late.
Those decisive steps – difficult as they were – began a domino effect of change that ultimately led to our son making a decision to live a life of recovery.
Now, 15 years later, our son is co-founder of a national treatment healthcare system.
Change can be a painful process – make that a very painful process. But beyond the pain is the hope that something better can happen.
The only way to know is to take a step towards making those changes.
What does Nothing changes, if nothing changes mean to you?
Please share here. We can all be inspired by our collective experience, strength and hope.
Nancy and her son, JP, are co-authors of their award-winning book, Unchained: Our Family's Addiction Mess Is Our Message. Their book tells the story of JP's descent into opioid and alcohol addiction to recovery to become co-founder of a national treatment healthcare system.