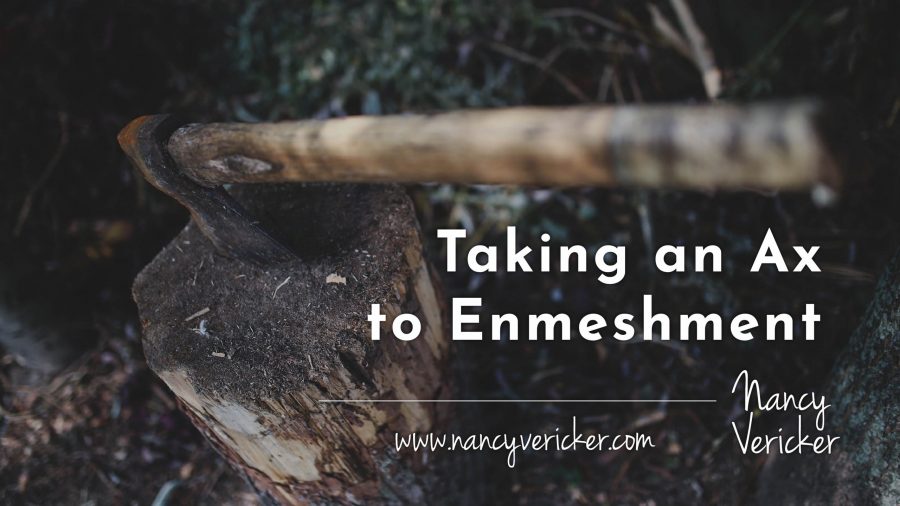 The enmeshment that is a symptom of the disease of substance use disorder is an insidious thing.
Substance use disorder is a disease impacting – in one way or another – an entire family system. So, it can be very hard to clearly see where and when crippling enmeshment takes over healthy relationships.
But believe me, take overs happen to the detriment of all.
When my family was deep in the weeds of the disease, I desperately wanted the loving closeness we all shared in the years before.
What I didn't realilze for a very long time was that movies nights and vacations together, Sunday dinner infused with laughter, not confrontation, and trust that our family was on a good, steady path wouldn't be possible without definitive change.
As the force of the symptoms of the disease of alcohol and opioid addiction grew in my beloved son's life, our family of six all became twisted in the enmeshment of fear, distrust, anger, porous boundaries, sadness, and confusion.
It was like some thick, wild vine with sharp penetrating thorns had grown to strangling proportions squeezing the life out of us all. Over the years, our beautiful son became increasingly sick with the progressive symptoms of the disease. In turn, I was heartsick and eventually physically
sick to the point of hospitalization trying to find solutions for him. I was consumed with consequences of the addiction-driven choices my son was making. My marriage, to the man who is my soulmate, was a war zone and our three daughters were scarred by the thorniness of our failing home life.
The ax of hard change needed to be taken to the root of that dangerous vine of the illness.
Part of that ax process was realizing that everything we had attempted to do to fix our family on our own hadn't worked and we needed outside help to save our family.
That help took many forms: professional recovery counselors, medical doctors, family counseling, spiritual advisors and support from trusted family and friends.
Every family's process is different. What worked for our family was taking difficult, decisive steps to force our son to realize he needed to seek help at a treatment center.
None of the "ax process" was easy. But ultimately the steps we took reaped a harvest of recovery for all of us.
Our son made a commitment to a recovered life and has dedicated his life to helping others through co-founding a national treatment healthcare system.
And our family laughs together again.
What is your family's process for breaking loose of enmeshment?
Please share here. We can all be inspired by our collective experience, strength and hope.
Nancy and her son, JP, are co-authors of Unchained: Our Family's Addiction Mess Is Our Message. Their book tells the story of JP's descent into opioid and alcohol addiction to recovery to become co-founder of a national treatment healthcare system.
Get Your Copy Of Unchained