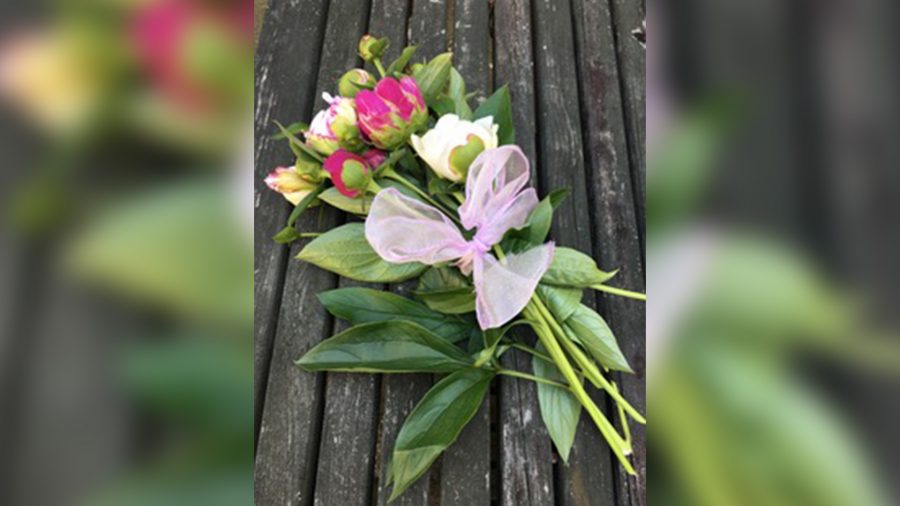 "To keep what you have, you have to give it away."
The peonies are out in full force along the driveway of our old home. The harsh spring delayed their arrival and I am more than ready for their raucous creamy white, pale pink and rich raspberry blooms.
My mother, who lived in the small house just steps from our backdoor during the last seven years of her life, bought most of those bushes because she loved to cut peonies for bouquets to brighten the rooms she spent so much time confined in because of her illness.
"You'll enjoy these long after I am gone," she told me, as I was planting them.
"Where are you going?" I asked because I never wanted to imagine life without her.
We both laughed and shook off any ruminations about her encroaching illness.
But she was right.
I am enjoying the gift she left as part of her legacy.
Peonies are a lot like people – they have their own quirks. New bushes take a few years to settle in. The ones my mom gave me sprang to life after she died three springs ago. I believe her strong- willed presence in heaven had something to do with their prolific blooms.
Once the big heavy headed flowers bloom they can become a droopy mess. Of course, you can prop them up with stakes. But who has time for all that fuss?
It's much easier – and a lot more fun – to make bouquets and share the beauty.
There's a timing to cutting peonies.
You need to clip them just before the buds open, otherwise you will be overrun with armies of ants crawling all over the full blossoms gorging themselves on sticky sweet nectar. I learned that the hard way one year when ants took over my kitchen counter after I brought the flowers inside.
So, once the buds are ready, I go a little crazy making bouquets tied with ribbons to give to friends or anyone that needs a flower or two in their lives before the ants come marching in. It's my way of sharing the gift my mom gave me.
"You'll enjoy these long after I am gone."
It works that way with most things in life.
There is a 12 Step slogan I love: "To keep what you have, you have to give it away."
That slogan is multivalent, counter intuitive, and completely true.
And so, I practice the giving away of random bouquets to honor the memory of the one who gave me the flowers to begin with… and so much more.