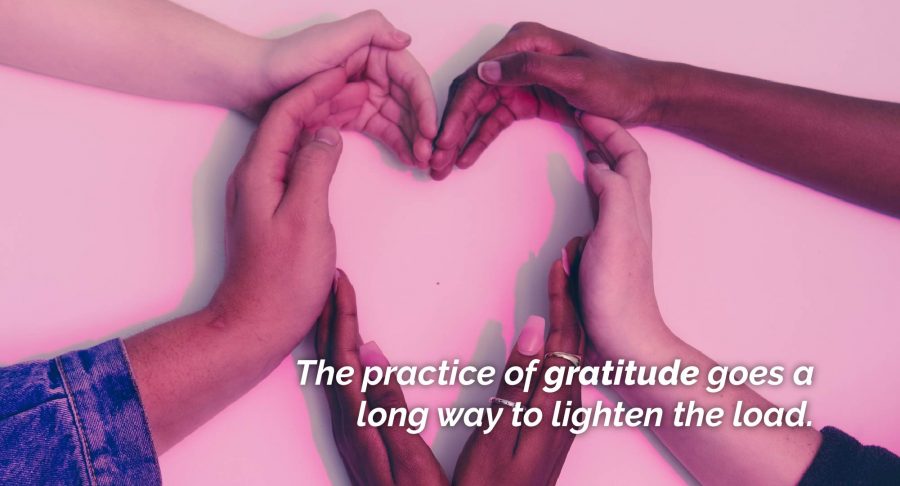 I am absolutely determined to find good in these days.
But, damn it's not easy.
To quote Psalm 23, we are all walking "through the valley of the shadow of death."
And to be totally transparent, I live in a lot of fear, even with faith in the God of my understanding. I intentionally work against that fear, but it is a rough rider on my spirit.
Even so, I still believe, as the Psalmist wrote, that "goodness and mercy" (those two best friends) will follow all of us through these difficult days.
I try to be more on the lookout for how goodness and mercy will stop by and pay me a visit in the midst of this spring that doesn't feel like spring.
There have been other seasons of life that felt a lot like this one. Most significantly the difficult years when our son was struggling with the disease of addiction, and later on the year my husband had to undergo surgery and chemotherapy for a difficult cancer, while my mother, who lived next door to us, was in hospice.
Those seasons, like this one, were riddled with uncertainty, fear and an unrelenting long haul. No matter what our circumstances, we have all walked the rubble-strewn road of long stretches of times like that. And we are all most definitely in it now.
But over and over I heard guidance then from a variety of wise sources including 12-Step friends, counselors, close friends and spiritual advisors that helped me do more than just endure.
And the guidance was this: the practice of gratitude goes a long way to lighten the load.
So, I tried to take the message of these wisdom sources and enter into the daily practice of finding small things to be grateful for. This was not an easy business. Those seasons were marked with a lot of chaos and heartbreak that took my family to places we never thought we would have to go.
But in the midst of those years of valleys, there could be found small peaks of beauty to be thankful about.
Planting spring bulbs in the cold, hard dirt of late fall.
My daughters falling in love with and adopting from a shelter a skittish black and white puppy they named Domino.
The class mother task of buying jumpy crickets for my youngest daughter's kindergarten pet lizard, which strangely enough provided a routine when addiction-fueled chaos was upending our home.
Arriving back from the hospital on "chemo days" and finding a delicious hot meal for my family lovingly cooked by a good friend.
All these kept my heart thankful and were pushback against despair. And I practiced with determination finding more moments of thanks.
The memories of when the practice of gratitude worked serves me well now. In helps me to remember there are many simple, beautiful happenings right in front of me right now to hold with a grateful heart.
Practice. Practice. Practice.
What are you grateful for?
What helps you push back against this season of uncertainty?
Please share your experience, strength and hope here. We lift each other up when we share the gifts that have come into our own lives in the midst of a challenge.
Thank you!
Connect With Nancy
For information and guidance for help and resources for you or your loved one please email: info@nancyvericker.com
Nancy is co-author of Unchained: Our Family's Addiction Mess Is Our Message.