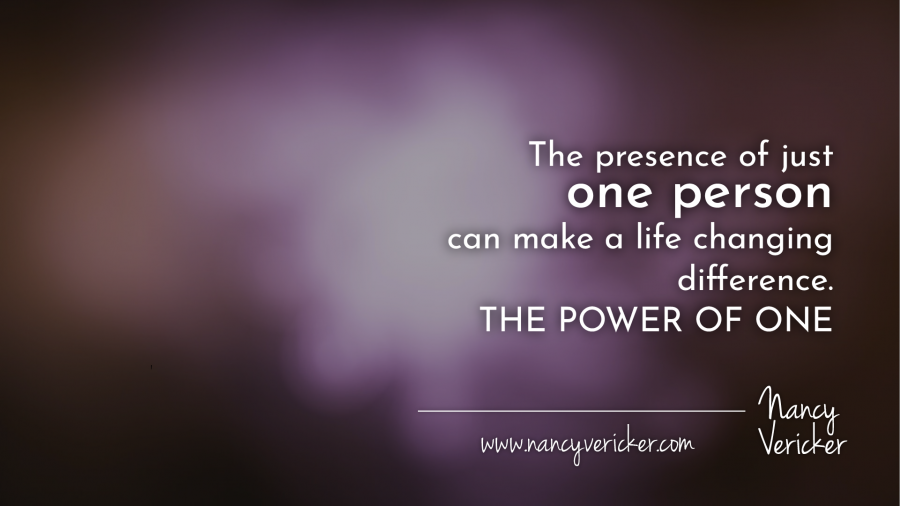 The power of one.
It is really easy to lose sight of that awesome power in our daily lives with the pandemic and the totality of its global fallout raging around us.
But over these (way too long) months since March, I have witnessed the gift of the power of one in the recovery community over and over again.
Since March our friend, Dan,* who has been living a 12-Step fellowship way- of- life for more than four decades, has stopped by at my home at least once a week for a social- distance, outdoor visit with my family. In the early spring, we would sit in our backyard with him with mugs of hot tea and blankets in some pretty cold, raw weather.
Certainly not the most ideal setting for a visit.
But, well worth it to be in Dan's presence because he is a deeply spiritual man, with a huge heart.
Dan is a great storyteller. What Irishman with roots in The Bronx, New York isn't? He almost always brings a loaf of bakery rye bread and sandwich rolls to our house, and of course a joke or two… or three. He always offers our family encouragement that "This too shall pass."
We all greatly appreciate his friendship, his wisdom and his strong belief in the power of prayer. We appreciate the time he takes to see us and spread hope as we – like countless others – grapple with some harsh fall out from this crisis.
Dan truly embodies the power of one and the beautiful bonds forged in 12-Step fellowships. I am so grateful for his presence in our lives.
The power-filled part of the power of one comes from paying it forward without any expectation for anything in return – just the way Dan does.
Over these months of isolation and uncertainty, I have tried to step up my own efforts to emulate Dan's example and further extend a helping hand to those struggling with the challenges inherent in the disease of addiction. The disease impacts an entire family system, so any help or support offered to any family member is a good thing.
The fruit from the seemingly small amount of time I have spent reaching out to those, who themselves are wrestling with addiction, or parents struggling with how to help their adult child deep in the disease has astounded me.
Those texts and phone calls have resulted in many heart-to-heart connections. And just the other day, someone who had run into some roadblocks seeking help was able to get into the safety of detox and treatment within a few hours through a few simple phone calls.
Never underestimate the power of one born from the ties of our recovery community.
The presence of just one person can make a life changing difference.
Help is always available.
---
How have you been the power of one for someone else?
Who has been the power of one in your life?
How can you increase your reach to help others who are struggling with the disease of addiction?
---
Connect With Nancy
For information and guidance for help and resources for you or your loved one please email: info@nancyvericker.com
Nancy is co-author of Unchained: Our Family's Addiction Mess Is Our Message.
Get Your Copy Of Unchained
 *Name changed to protect anonymity