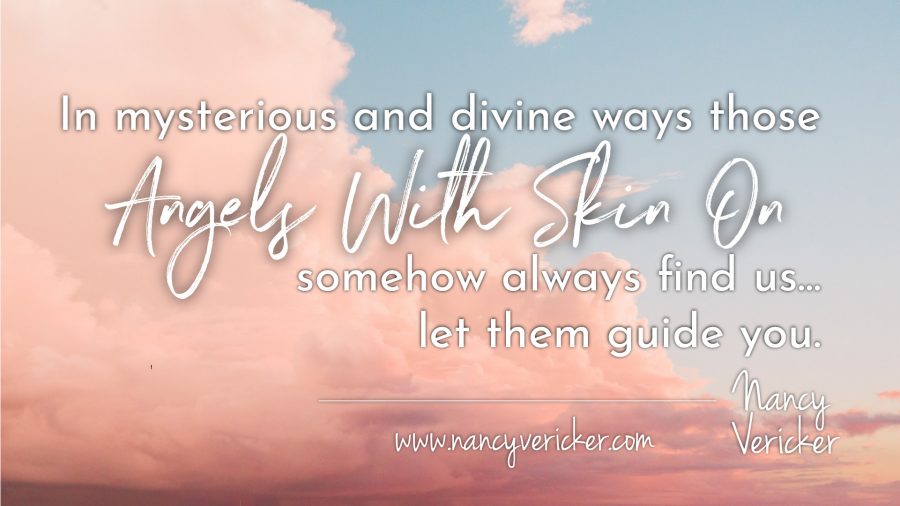 Battle fatigue.
We've all experienced it.
In the midst of the epic struggle against the family systems illness of addiction in our own families, exhaustion can set in deep as a hard freeze in the dead of winter.
Life feels like an endless dark tunnel of chronic insomnia, lack of appetite – or its counterpart overeating – mercurial mood swings, distraction, and soul sadness.
Sound familiar?
Before he made a life changing decision for recovery more than 10 years ago, my son's life was decimated by alcohol and opioid addiction. There came a tipping point when I felt trapped by the circumstances.
I am grateful there was a divinely ordained host of what I like to call Angelswith Skin On who helped me find my footing through addiction wilderness to a recovery solution for my family.
Over the years as we hacked our way out of that wilderness to healing, the Angels with Skin On took many forms: rehab recovery professionals, counselors, 12 Step fellowship members, trusted friends and family members.
One big source of angelic presence in earthly form was a group of women who gathered every Tuesday morning for a Bible study at a local church. These women offered their loving presence to each other through the study of Scripture and prayer. (There was also an amazing spread of coffee cake, bagels, cream cheese, quiche, bowls full of yogurt and fresh fruit, granola and hot coffee to start off every study. Now if that isn't divine sustenance, I don't know what is!)
And somehow, some wonderous how, being with these women from all different backgrounds, reading wise words from the Bible, discussing how those words applied to our lives and praying together helped to heal the places where I was broken from all that had gone sideways in my beloved family because of the illness of addiction. Those Tuesday mornings became a place of rest and hope for me.
Now a Tuesday morning Bible study may not be your place of manifest for hope and rest. But no matter how it manifests, we all need places where Angels With Skin On can be found.
We all need to be on the lookout for where we can rest, heal and recalibrate as we journey on this difficult path.
In mysterious, serendipitous and divine ways those Angels somehow always find us… let them guide you.
---
Who are your Angels With Skin On?
How did you find them?
How have they helped you?
Please share here. We can all be inspired by our collective experience, strength, and hope.
Get Your Copy Of Unchained