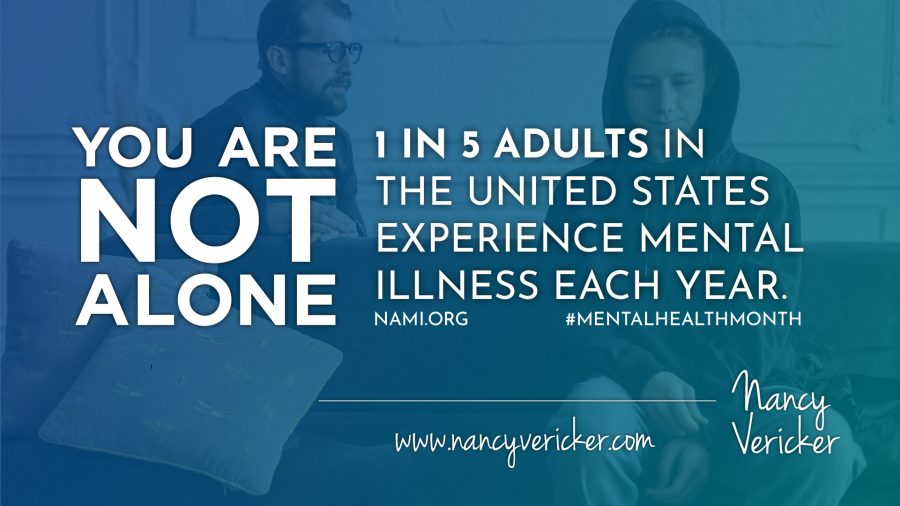 Shame.
Stigma.
Isolation.
Pain.
Just a few of the symptoms of the struggle faced by millions suffering from mental health conditions.
By dedicating a month to supporting those who struggle with mental illness, we raise awareness of the need for greater understanding for them and their loved ones.
For far too long there has been so many generalized misconceptions surrounding mental illness.
With the onset of the pandemic and its impact of drastic isolation, this year's theme of You Are Not Alone is so valuable in helping those in need.
Statistics on mental health show the scope of this crisis:
1 in 5 adults in the United States experience mental illness each year.
1 in 20 adults in the U.S. experience serious mental illness each year.
1 in 6 youth (ages 6-17) experience a mental health disorder each year.
50% of all life-time mental illness begins by age 14, and 75 % by age 24.
In the treatment of the disease of substance use disorder, assessing mental health is critical because mental illness can play a role in addiction. Many suffering from addiction self- medicate to ease the pain caused by mental illness.
That is why many treatment centers offer dual diagnosis programs to help those suffering from both illnesses. These programs require a higher level of specialized medical intervention and care.
Finding the right treatment center offering a dual diagnosis program and team is essential for a recovery/mental health solution.
Medical and recovery professional at treatment centers offering dual diagnosis programs can help guide those seeking help to the appropriate care.
Intrinsic to healing from mental health struggles is support and acceptance that those struggles are not a flaw, but an illness requiring compassionate intervention on many levels of the human experience.
The support of a community grounded in compassion can help to break the isolation of mental illness and ensure that those suffering know: You Are Not Alone.
How can we be part of a compassionate community to help those suffering from mental illness?
How can the theme of Mental Health Awareness Month: You Are Not Alone influence our own experiences?
Please share here. We can all be inspired by our collective experience, strength and hope.
Get Your Copy Of Unchained