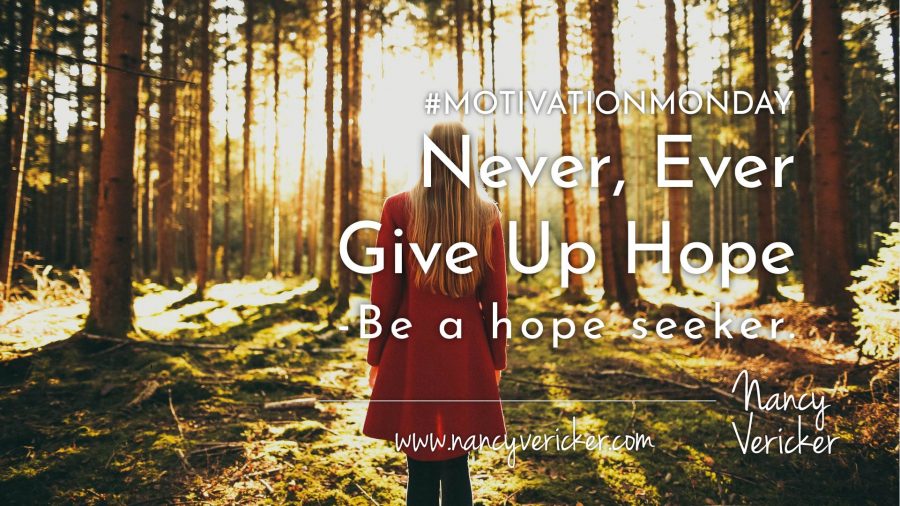 "I plead with you — never, ever give up on hope, never doubt, never tire, and never become discouraged. Be not afraid."

Pope Saint John Paul II
When parents I speak with parents seeking help, the fear, exhaustion and hopelessness in their voices is off the charts.
They see their adult child slipping away in the grips of the illness of addiction.
They have tried to find solutions.
And nothing has worked to stop the hemorrhage of consequences the entire family is experiencing from this family systems illness.
Sharing my family's experience, strength and hope, and discussing recovery solutions is one of the greatest privileges of my life. Because when we were struggling to find solutions for our son more than a decade ago – before he had his epiphany to begin a recovered life – we all lived in that same fear, exhaustion and hopelessness.
Keeping hope alive is one of the most important things a parent can do for themselves and for the rest of their family in the midst of an addiction crisis.
Hope helps us continue to put one foot in front of the other towards a solution.
One more phone call. One more prayer. One more attempt to communicate love and encouragement. One more reaching out to your circle of help for guidance.
Be a hope seeker.
Seeking hope doesn't mean dispensing band aids of fast, easy enabling answers.
Seeking hope means believing that somewhere, somehow, something is going to take that will begin to break the cycle of illness besetting your family and sow the seedlings of a solution.
There is always hope for recovery.
No matter what…hold hard onto hope.
How do you hold onto hope?
How has being a hope-seeker helped you and your loved ones?
Please share here.
We can all be inspired by our collective experience, strength and hope.
Get Your Copy Of Unchained