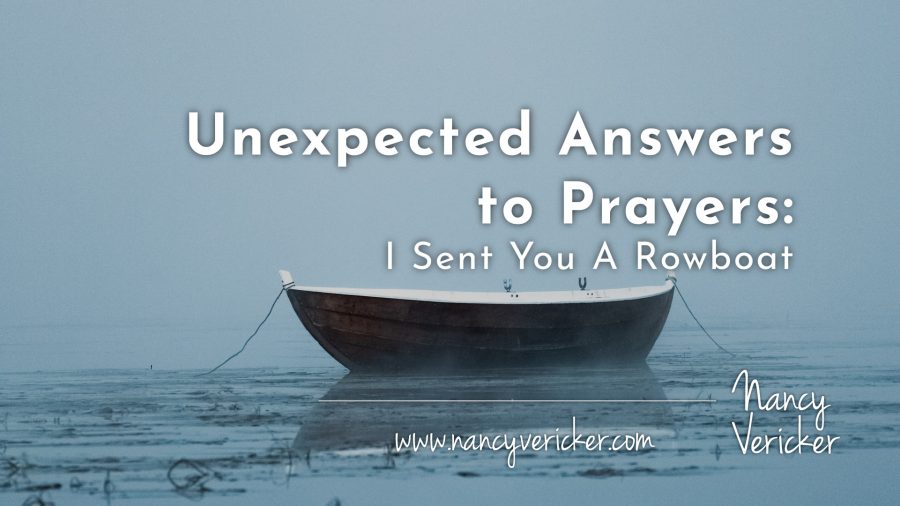 A man was stranded on his rooftop in rapidly rising floodwaters.
He prayed to God to rescue him.
A neighbor in canoe paddled over. The neighbor told him to jump in the boat to safety.
The stranded man refused.
"I'm OK," he said. "I am praying to God to save me."
The neighbor paddled on.
Next a motorboat came by. The man at the helm urged him to get in.
But the man on the roof refused.
"I am praying to God to save me," he replied.
So, the motorboat moved on.
Finally, a helicopter flew overhead. The pilot threw down a rope and directed the man to grab it.
"I will pull you to safety," he said.
But the man refused.
"I am praying to God to save me," he responded.
So, the helicopter flew on.
Soon after, the flood water completely engulfed the roof and the man drowned.
In Heaven he questioned God about the circumstances of his death.
"God, I prayed to you. I had faith you would save me. Why did you let me drown?"
God' s answer was simple.
"Did you not see how I answered your prayers? I sent you a rowboat, a motorboat and a helicopter."
Sometimes we can be the man on the roof.
Our focus can become very narrow as we deal with the many challenges inherent in a family addiction crisis.
During the years our family struggled in this systems illness that impacts every loved one, I spent a lot of time praying for solutions.
But as the problems mounted, I was convinced that God had turned a deaf ear to my prayers.
With the benefit of a more than a decade of a family recovery solution, I see that at times I was very much like the man on the roof.
Guidance and help were offered to me from a wide variety of sources, but I was very (narrowly) focused on how I thought recovery help should come to my family.
Our situation began to change when I opened my heart to new ways of dealing with the illness of addiction impacting my entire family.
I had to become willing to stop superimposing how I thought recovery solutions should take place and learn to accept the reality of the help offered.
That's when I began to recognize all the streams of support that were available to my family.
It took time, a lot of time. But we ultimately found solutions that worked for us.
My prayers were answered in unexpected ways.
Do you ever feel like you are the man on the roof?
How have unexpected answers to prayers happened in your life?
Please share here. We can all benefit from our collective experience, strength and hope.
Get Your Copy Of Unchained: Our Family's Addiction Mess Is Our Message