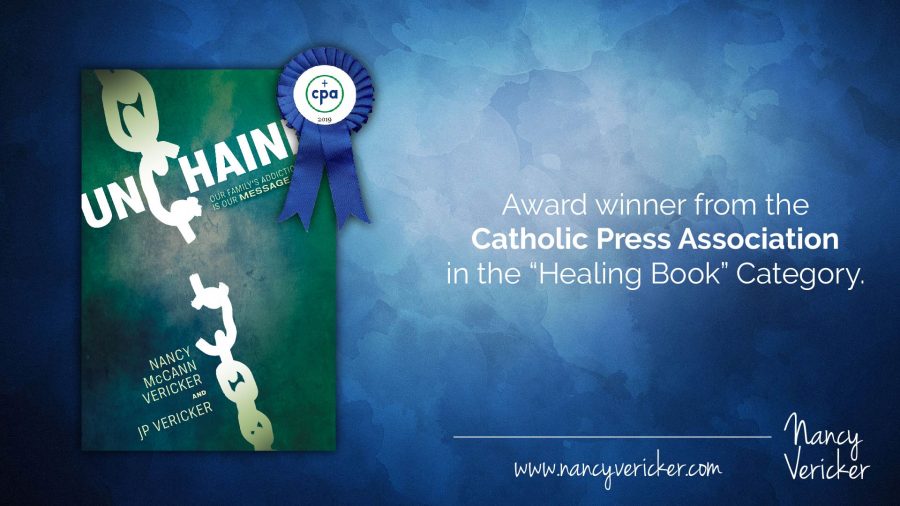 I'm so happy to share that our book, Unchained: Our Family's Addiction Mess Is Our Message, has received an award from the Catholic Press Association in the "Healing Book" Category.
The Catholic Press Association has been uniting and serving the Catholic press for over a hundred years. The awards celebrate the best in Catholic journalism throughout many media platforms.
Thank you to all who have helped to spread our story of hope for families who are suffering from addiction.
Our book is available at:
Clear Faith Publishing here: http://bit.ly2FuPquE
Also available on Amazon: http://a.co65EUDp2
Already read Unchained? Help us spread our message by reviewing the book on amazon.com.
Click Here To Review on Amazon.com
Contact Nancy
For information and guidance for help and resources for you or your loved one please email: info@nancyvericker.com