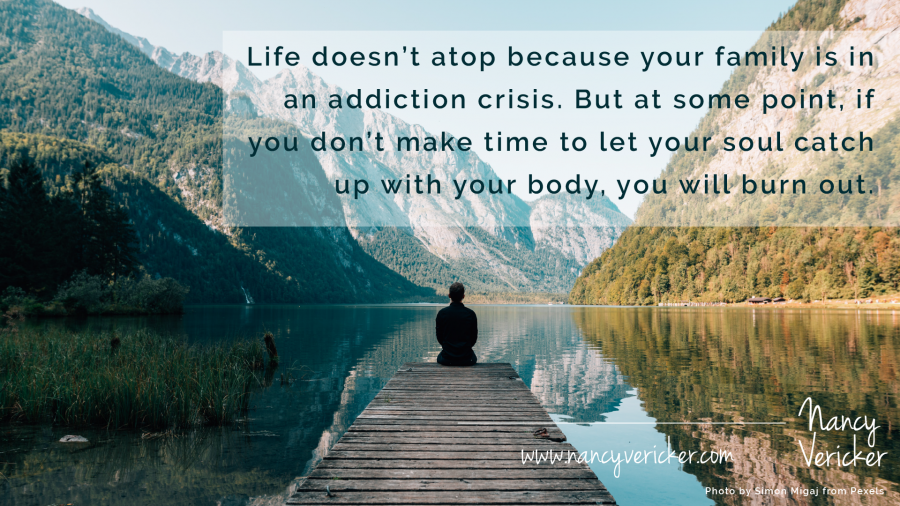 Reflection
Living with a family member in active addiction can engulf your life with chaos. The concept of carving out time for self care may even seem ridiculous when you are in the midst of so many things going awry all at once.
But choosing to do something good for yourself actually better equips you to deal with the challenges with a greater measure of clarity and calm.
Small pauses for yourself – whether it's joining a support community like Al-Anon, practicing prayer and meditation, getting more sleep, or soaking in the beauty of the outdoors can help to re-establish your own equilibrium.
A Deeper Look
What areas in your life need more attention to self care?
What is one practice you can commit to today?
When you realize you are neglecting your own self-care, what can you do to change your actions to a more positive course?
Contact Nancy
For information and guidance for help and resources for you or your loved one please email: info@nancyvericker.com