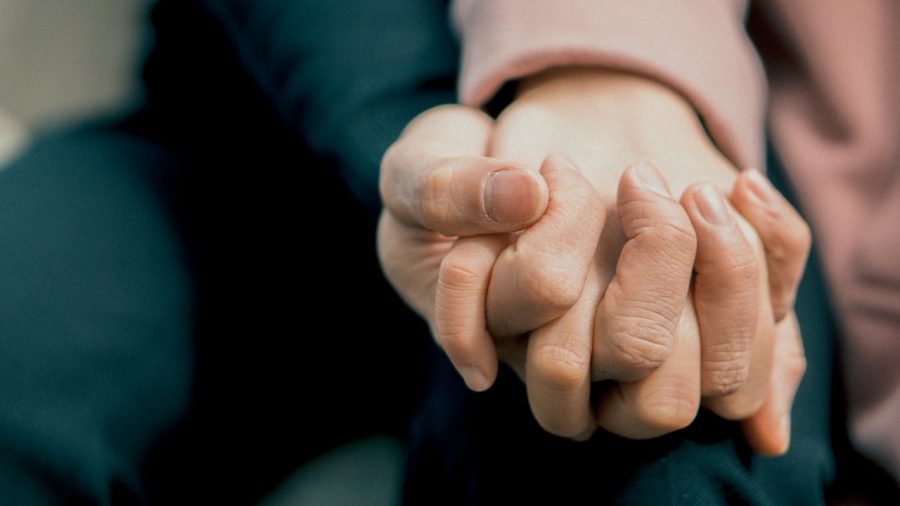 We are pilgrims on a journey. We are travelers on the road; we are here to help each other walk the mile and bear the load…
I will weep when you are weeping; when you laugh, I'll laugh with you. I will share your joy and sorrow, 'till we've seen this journey through.
The Servant Song
Richard Gillard
The apparent overdose death of Saoirse Kennedy Hill, 22, casts a powerful light on the need for greater understanding and support for those struggling with depression and addiction and their families who journey with them.
Many family members well know the dark corner they huddle into as a loved one battles these illnesses. During the years my son's life was spiraling out of control from substance use disorder, I increasingly inhabited a world where vibrant colors were erased and replaced with matte black and grey.
Watching him unravel and any efforts to help fail was one of the most painful experiences of my life.
Addiction and depression are deeply and darkly intertwined. They are both equal opportunity destroyers –no holds barred on race, education level, bank balance or zip code. You can live with a famous name or you can live fameless –left untreated the grasp of these illnesses are a stranglehold.
My world got smaller and smaller as my son's addiction consumed his life, and in turn mine. Even as our family sought help for him, and for ourselves, we could not escape the feeling we were alone with all of it.
We were wrong.
There were many other families who had lived through what we did and had experience, strength and hope to share. But at the time, I could barely hear their lived wisdom because of the pain I was in.
It was only in the afterwards of the last nine years since my son experienced his moment of spiritual awakening to a sober life, that I realized I did not have to feel huddled into that dark corner of isolation.
Since Kennedy Hill's death, news media have shared the essay she wrote in her school newspaper about her lifelong struggle with depression. Her courage to speak out in the midst of her own pain is a powerful example.
"My depression took root in the beginning of my middle school years and will be with me for the rest of my life," she wrote in 2016. "Although I was mostly a happy child, I suffered bouts of deep sadness that felt like a heavy boulder on my chest.
…Just because the illness may not be outwardly visible doesn't mean the person suffering is not struggling… We are all struggling or know someone who is battling an illness: let's come together to make our community more inclusive and comfortable."
Her decision as a high school student to publicly share her struggle and move the dialogue forward for others was courageous and will stand as her legacy reminding all of us that we, too, are not alone.
Support groups, such as Al-Anon, faith-based and community organizations and even simply meeting for coffee with a friend are among the many ways we can be of service to others by sharing the gift of our story.
And that generous act of sharing our own story of struggle will help others who are marginalized in the dark corners of these difficult illnesses step out into a place of light and hope.
Contact Nancy
For information and guidance for help and resources for you or your loved one please email: info@nancyvericker.com