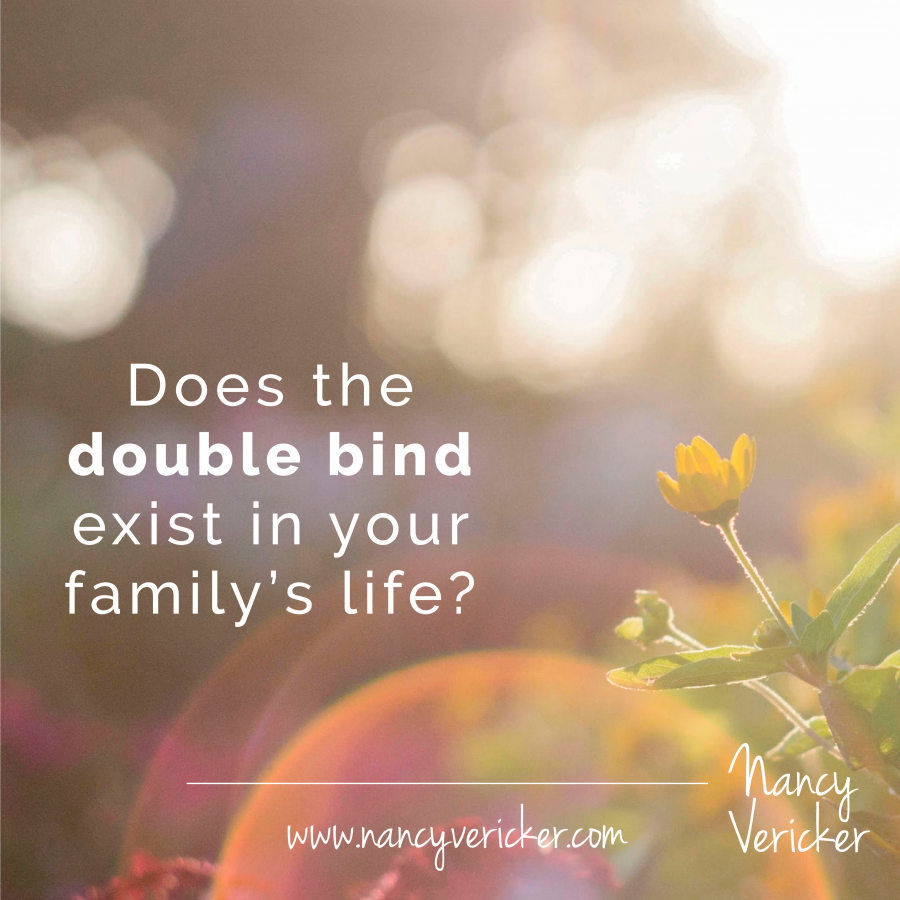 Reflection
Substance use disorder often creates a double bind in the lives of many family members. They feel heartbreaking concern for their loved one and simultaneously need to protect themselves from their addicted choices.
Denial plays a big role in this disease of the family system.
Willingness to change is the first step toward healing in a family struggling in an addiction crisis. These changes can be difficult, but even small steps toward change can ripple out and benefit a family's well-being.
A Deeper Look
Does the double bind exist in your family's life?
What is one step you can make to change that?
What avenues of support can you pursue to help you sustain that change?
Contact Nancy
For information and guidance for help and resources for you or your loved one please email: info@nancyvericker.com