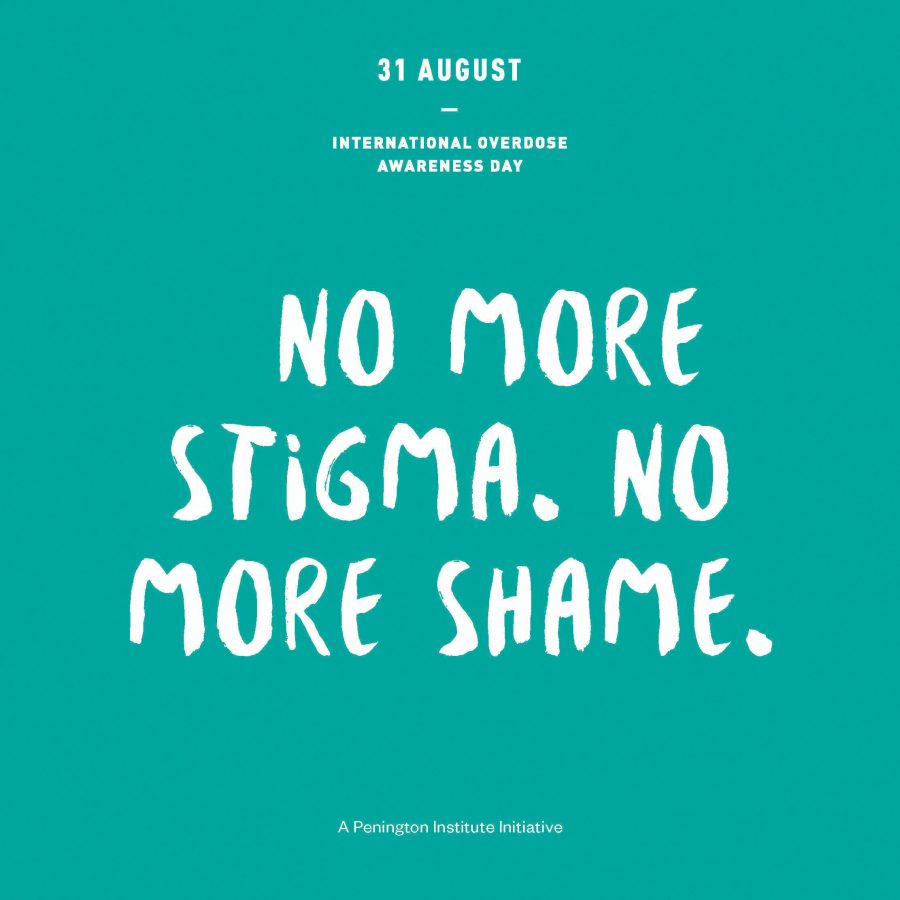 This Saturday, August 31 marks a day we all would like to eradicate from our calendar: International Overdose Awareness Day.
It is a globally recognized event to remember those who have lost their lives to substance use disorder, raise awareness of overdose, and reduce the stigma of drug- related deaths and the disease of addiction.
In 2017, there were 70,237 drug overdose deaths in the United States. Mainly synthetic opioids were responsible for 47,600 of those deaths in 2017 — that is nearly 70 percent!
International Opioid Awareness Day is not hype and media chatter. It began in Australia in 2001, and for 18 years, at alarmingly rates, this issue has hit families painfully and personally. Each one of us knows someone who has overdosed. And for those with loved ones still struggling, we know they could fall victim next.
The IOA Day website (overdoseday.com) states that its purpose is to "…send out a message that every person's life is valuable and that stigmatizing people who use drugs needs to stop."
The website offers an array of resources and information on ways to: participate in the goals of recovery, de-stigmatize substance use disorder, and receive substance abuse education.
Another source of information is the National Safety Council website (nsc.org), which lists more than 15 simple and accessible ways to commemorate the day, including a virtual candlelight vigil on Facebook on Aug. 30.
The idea here is that however we choose to do it, using our voice on International Overdose Awareness Day in support of recovery is impactful.
It can also be personally empowering.
For too long, too many – those who suffer from addictions and their families – have been marginalized. I know that for years as my son struggled with addiction, he and I felt isolated from others and it was crippling.
For us, the isolation was finally broken by together writing our book, Unchained: Our Family's Addiction Mess Is Our Message. It is the story of my son's journey from addiction to recovery, and our family's journey with him. We wrote the book because we wanted to reach out to families in the throes of the disease once my son's sobriety got traction, leading to his work running treatment centers.
Stepping forward with the truth of what happened to our family was not easy or comfortable, and at times even a little terrifying. Our first interview was on national TV (definitely terrifying). But it ultimately opened opportunities for us to connect with others and share support. Speaking up also gave me a greater appreciation for the personal healing that comes from telling your story – making your mess your message.
Twelve Step fellowships, support groups and reputable treatment centers run by trained professionals also help those struggling with addiction and their loved ones and de-stigmatizes this family-systems illness.
International Overdose Awareness Day calls us to act to advance the cause of recovery and support those who have lost loved ones.
What would you like to do on Aug. 31 to share your experience, strength and hope?
Please share your ideas and your story. There truly is great strength in numbers!
Contact Nancy
For information and guidance for help and resources for you or your loved one please email: info@nancyvericker.com