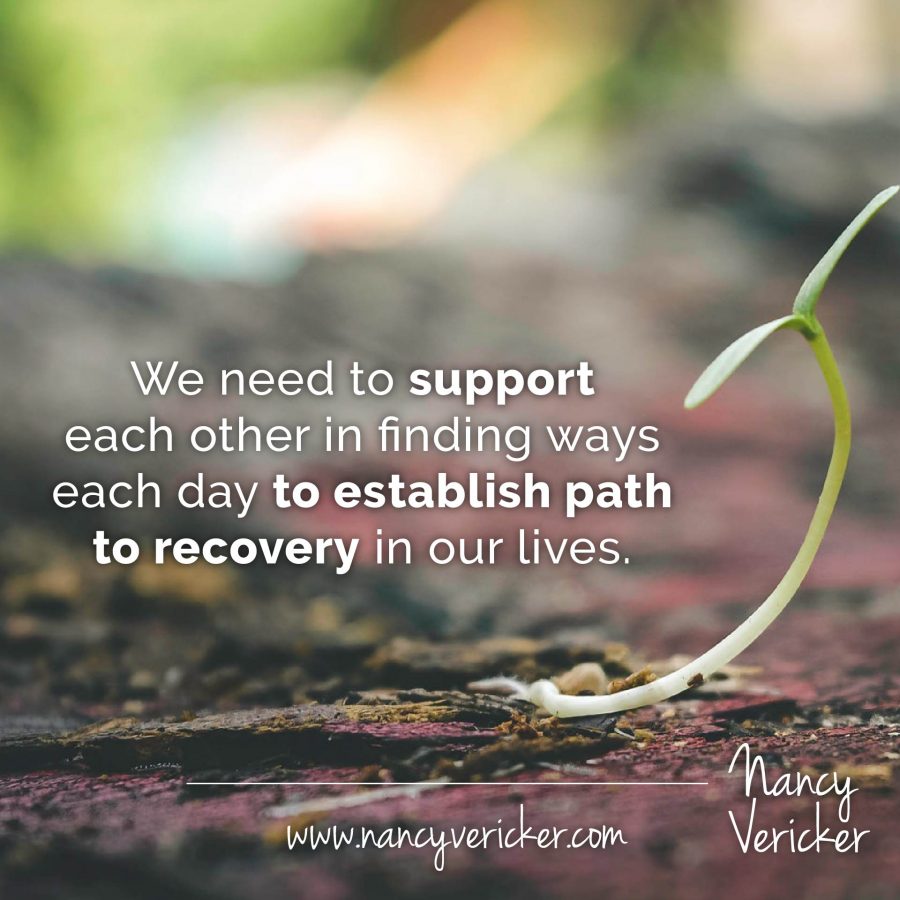 REFLECTION
National Recovery Month celebrates recovery in the lives of those who have suffered from substance use disorder.
It also helps to create better understanding that substance use disorder is a disease.
This disease not only disrupts the life of the person abusing substances but, has far- reaching, difficult impacts on the lives of their family members and loved ones.
National Recovery Month offers hope to all caught in an addictive system who seek help to recover from the impact of this disease. We need to support each other in finding ways each day to establish paths to recovery in our lives.
A DEEPER LOOK
How can I help to promote understanding that substance abuse disorder is a disease, not a stigma?
How can I celebrate my own efforts to be in recovery?
Contact Nancy
For information and guidance for help and resources for you or your loved one please email: info@nancyvericker.com
Nancy is co-author of Unchained: Our Family's Addiction Mess Is Our Message. Available on Amazon.com