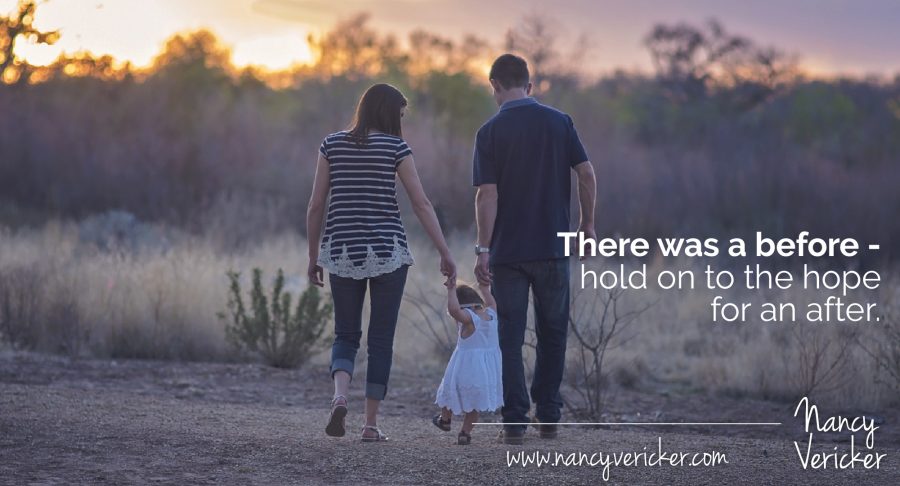 REFLECTION
Sometimes remembering how things were in our families before substance use disorder impacted our lives is painful.
We can wonder what happened to all of us and the life we shared together?
But strength and hope can be found in the remembering. Because it helps us to re-focus our vision of who are loved ones are and their good qualities in the midst of the challenge of the disease.
A DEEPER LOOK
What are your cherished memories of your loved ones and yourself?
How can those memories help you to have hope that recovery is possible?
Contact Nancy
For information and guidance for help and resources for you or your loved one please email: info@nancyvericker.com
Nancy is co-author of Unchained: Our Family's Addiction Mess Is Our Message. Available on Amazon.com