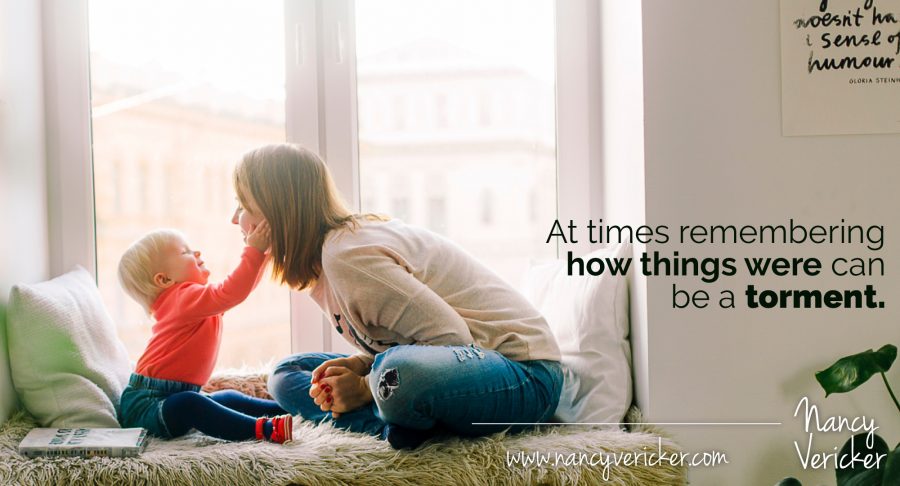 She's got a smile it seems to me
Reminds me of childhood memories
Where everything
Was as fresh as the bright blue sky
Oh, oh, oh
Sweet child o' mine
Oh, oh, oh, oh
Sweet child of mine
Sweet Child O' Mine
Guns N' Roses
At times remembering can be a torment.
How things were.
Their innocence, their sweetness, their quirks we loved so much. The things they said that made us laugh out loud. The quiet moments we beheld their face and knew we were gifted with a miracle.
Time spent doing even the simplest things together gave life an incredible depth of meaning and purpose: Friday night pizza dinners, movies with buttery popcorn, and watching the stars shoot across the dark sky.
I once heard a mother of four boys speak in a voice choked with emotion remembering her family's life before one of her son's began to unravel from substance use disorder.
"When they were children the six of us did everything together. We had picnics. We had game nights. We were all so happy.
And I ask myself what happened to it all? What happened to our family?"
The questions she asked have been asked countless times by all of us who have watched addiction take over our loved ones lives, and in turn our own.
Just a few years later that mother's teenage son died of an opioid overdose. Hopefully, she has made her peace with the fact that she has those wonderful memories to treasure, and the fact that she and the rest of her family did all they could do to help him.
Sometimes those memories can help get us through.
When things were at their worst in my son's life, I did something that would have seemed pretty crazy to most people. And for that reason, I never told anyone about it until long after his sober life gained momentum.
I found a small picture of my son and I together at a Halloween party in our backyard when he was two and placed it in a frame in our living room along with all the other family photos on display.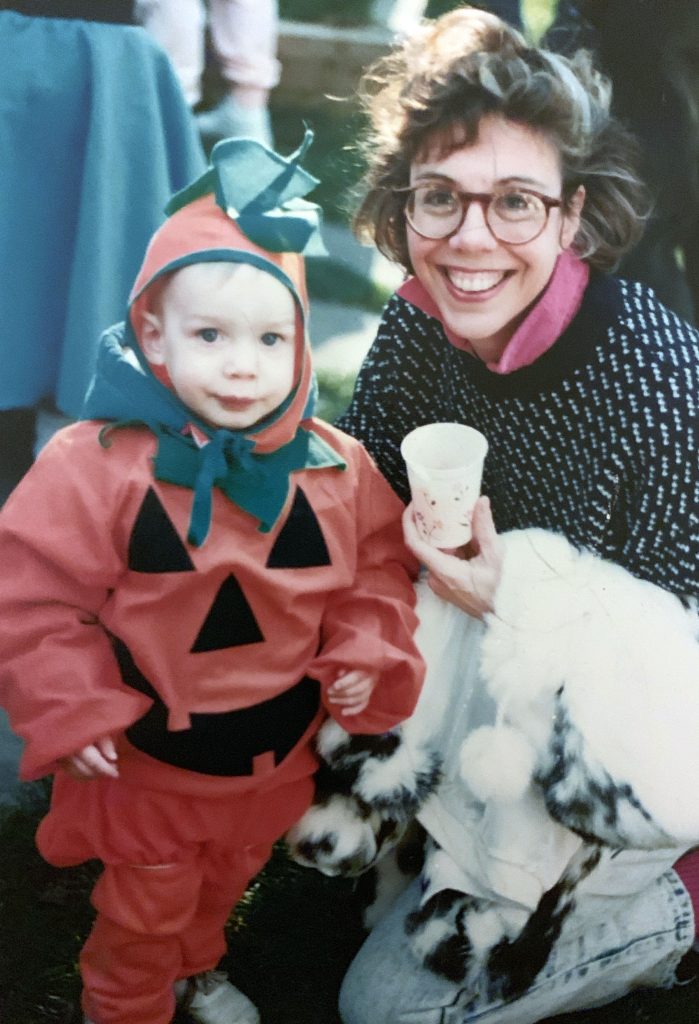 It was a moment in time I always treasured caught in a candid image: my son in a silly bright orange pumpkin costume with (a much younger version of) me standing next to him.
I kept that picture where I could see it during those difficult years to remind me who he was and who he would always be: my beloved son whom I nicknamed "Manzo."
There are times in our journey with a loved one in the throes of addiction that it is really hard to remember who they were before their lives were eaten away by the disease. It is equally as hard to remember who we were and who our families were in those before days.
There is just too much wreckage.
But we can't let that wreckage bury us.
And, however we choose, it can be a source of encouragement, to have some tangible thing that reminds us there was a before – hold on to the hope for an after.
Whenever I looked at that picture, I remembered all the dreams I had for my son's life. It reminded me of all the times he was "Manzo" – making me laugh and filling my heart with joy for his creative, mischievous, blue-eyed boy being.
There are many things we can do to help our families deal with substances use disorder as it is a disease that impacts the entire family system. We can go to support groups, seek counseling, consult doctors and participate in interventions.
Sometimes, though, there are small, intimate, spiritually oriented practices that help sustain us. They are as unique as our fingerprints.
One practice for me was looking at that picture. Somehow, it helped me to re-calibrate hope – even if it was a tiny flicker of hope – that on his difficult journey my Manzo would find his way home again.
Contact Nancy
For information and guidance for help and resources for you or your loved one please email: info@nancyvericker.com
Nancy is co-author of Unchained: Our Family's Addiction Mess Is Our Message. Available on Amazon.com