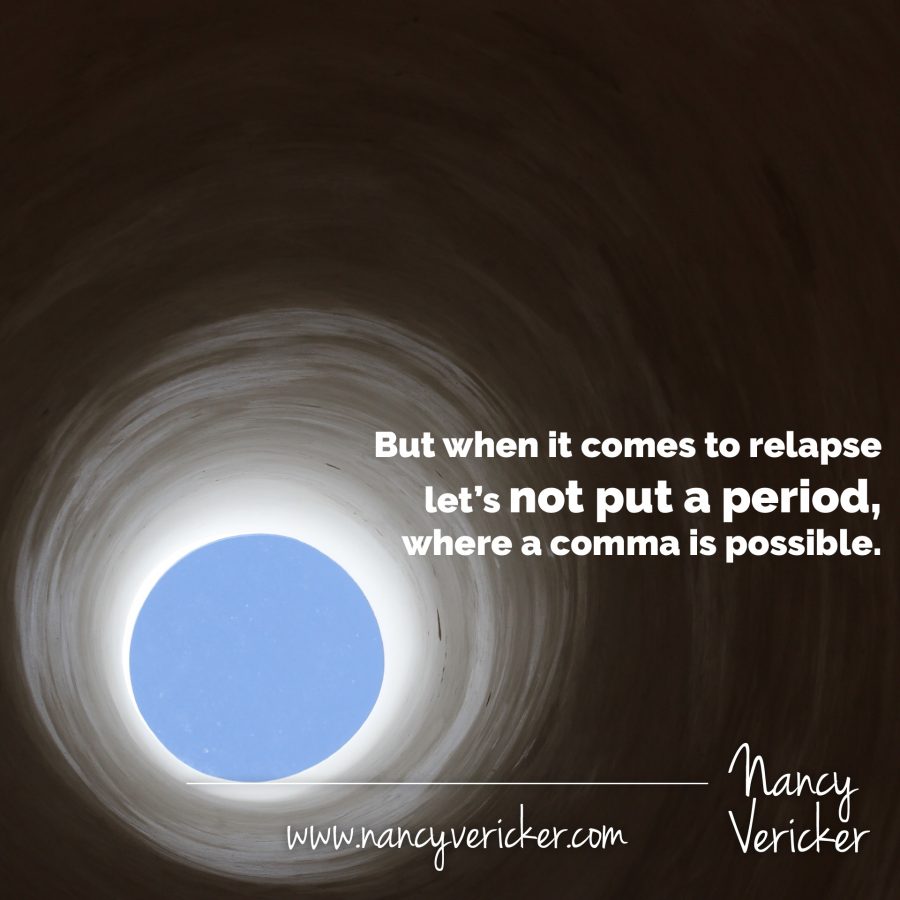 RELAPSE SUCKS
REFLECTION
Relapse is part of the family systems illness of substance use disorder.
When a family member relapses, the implications of that choice reverberate throughout a family.
Statistics state that between 40 to 60 percent of people who have been treated for alcoholism or addiction relapse within the first year.
Relapse prevention is critical. A commitment to behavioral change: cutting ties with people, places and things that jeopardize sobriety needs to be a primary goal.
Attending sober support groups, after-care programs, counseling, alternative living arrangements such as half way houses and establishing a network of sober friends, help to safeguard recovery.
A DEEPER LOOK
How has relapse impacted your life?
What can you do to safeguard your own recovery in the midst of the family systems disease of substance use disorder?
Contact Nancy
For information and guidance for help and resources for you or your loved one please email: info@nancyvericker.com
Nancy is co-author of Unchained: Our Family's Addiction Mess Is Our Message. Available on Amazon.com