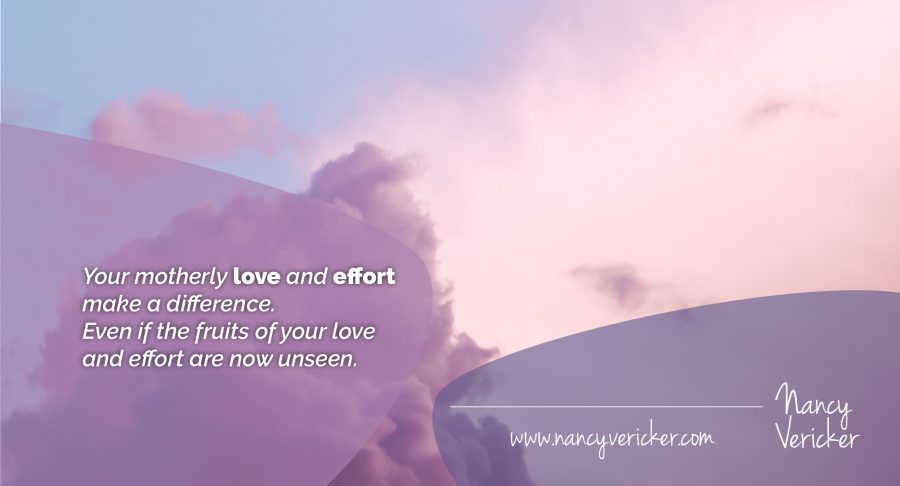 It's Mother's Day and this year has forced so many families to celebrate at a great distance.
For some of us that distance existed long before the disease of Covid-19.
It existed from the fallout of the family systems disease of addiction and all its horrible manifestations: isolation, anger, despair, broken promises, cravings, desperation, sleeplessness, grief, depression and pain.
When my son was in active addiction and every member of our family was enmeshed and hurting in this family systems illness, I spent many Mother's Days just this side of despair.
I felt deep grief that the happy, cohesive family we once were no longer existed. I felt deep grief that the son I loved was estranged and suffering. I felt deep grief that my husband, our three daughters and myself were suffering too.
Looking back on those years, there were things I wish someone could have told me. There were words of comfort and hope I wish someone could have spoken into my life.
Nancy, be kind to yourself today. Don't hammer away at your heart for all that is now broken. The hammer of blame, guilt, anger, sadness and regret only makes more sharp broken pieces that cut and maim your soul.
Try to let that all go.
And, in its place, know with absolute certainty that you have done and will continue to do all that you can to love every member of your family in these difficult circumstances that impact you all.
Know with absolute certainty that your love and your effort make a difference. Even if the fruits of your love and effort are now unseen.
You need to believe that as a fact as sure as if it were clearly seen.
Your efforts to help your family escape the grip of this disease will, in time, break like a seed through the cold, hard soil of these desperate circumstances. That seed will push its green life through the rough dirt to sunlight and fresh growth.
That seed will flourish.
One way or another love always prevails. Hope always prevails. Prayers prevail. Nothing done with love and hope and prayer is ever in vain.
Be kind to yourself today. Remind yourself that you have given and done for the family you love with every good intention for their well-being.
And then have hope for that seed of new life for you and all your loved ones to be born.
If you need a word of hope to be spoken into your life today, please take into your heart these words that I wish I had heard when I needed them.
I hold you all in my heart on this Mother's Day.
What words bring you comfort in the midst of the challenge of the family systems disease of substance use disorder?
Please share your experience, strength and hope here. We can all be inspired and be strengthened from our collective wisdom. Thank you!
Connect With Nancy
For information and guidance for help and resources for you or your loved one please email: info@nancyvericker.com
Nancy is co-author of Unchained: Our Family's Addiction Mess Is Our Message.
Get Your Copy Of Unchained