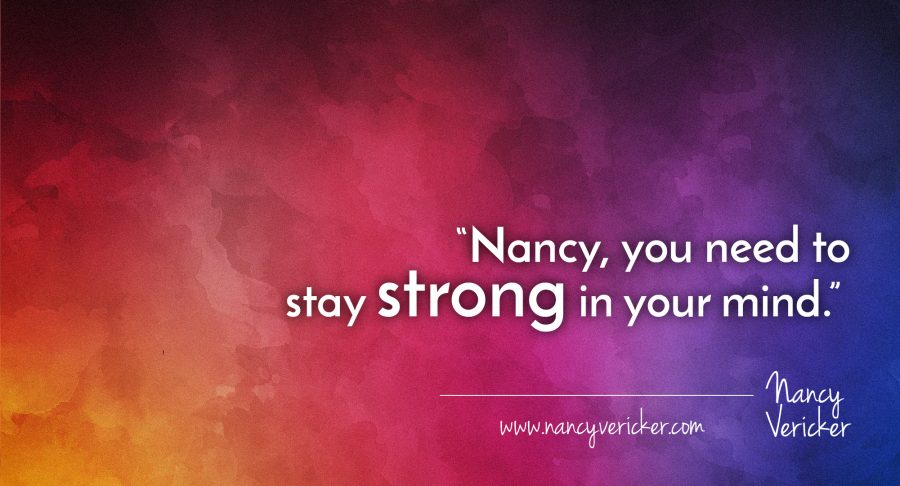 Encouragement.
I was desperate for it when we were struggling in the family system disease of substance use disorder.
And it was in very short supply.
Addiction – which impacts every member of a family – can wear you down to a raw nub.
Witnessing my beautiful son sink deeper into the treachery of physical, mental and spiritual dependency on alcohol and opioids sucked the life out of me, too.
Looking back, I realize I was constantly seeking sources of encouragement to reassure me that one way or another things were going to get better.
What I love is that courage is smack in the center of the word encouragement. That's what I needed: some courage to face our family's life- threatening situation and to persevere to a solution.
Encouragement originates from the Old French word encoragier, meaning "make strong, hearten." By definition, this act of helping to make strong is usually from a source outside ourselves.
The problem for me was that there wasn't a whole lot of outside sources doling out encouragement.
The reason for that was two-fold. The paralyzing shame inherent with the family system illness of addiction kept me very isolated from many who would have been happy to offer their encouragement and support.
I put up walls and kept a lot locked inside for a long time.
Sound familiar?
And, on the other side of the spectrum, some were so harsh in their judgment of my family's circumstances that their words only served to stomp more life out of me.
Does that sound familiar, too?
Luckily… thankfully… fortunately… there were those who were able to:
Penetrate the walls of shame I had erected, and,
Offer compassionate in their response to what we were facing.
These kind people were truly streams in the desert. Their encouragement over the long haul truly kept me sane.
I need to be very clear that encouragement isn't always sugary sweet. Our beloved family counselor, Dr. Bill Cipriano, quite often had to deliver encouragement that packed a punch.
When Dr. Cipriano saw that my boundaries with my son were very permeable and that I was struggling (for a very long while) with developing a "tough love" stance, he encouraged me to explore the option from a different perspective.
Despite what many people think, tough love is not tough shit. It is love. It's just love in a different way.
Dr. Cipriano's encouragement, grounded in wisdom and compassion, was ultimately the key in the door to my family's recovery solution.
My dearest friend, Tina, who lived more than 100 miles away, would frequently call to check in on how we all were.
As events unfolded and my son was nearing his Gift of Desperation (AKA GOD) she could hear the fear in my voice.
"Nancy, you need to stay strong in your mind," she would say in her thick Bronx accent. "Stay strong in your mind."
Her words always renewed me and helped me to find some courage to stay the rough course.
I thank God for all those who served as encouragers in our lives. Their presence was a gift that helped my family get through our addiction crisis. Their presence taught me the importance of offering encouragement to others that serves as the wind at their back to help them to the next step and the next step and the next step in their own family recovery journey.
---
Who are the encouragers in your life?
How can you serve as a source of encouragement for someone else in need?
Please share here. We can all be inspired by our collective experience, strength and hope.
---
Connect With Nancy
For information and guidance for help and resources for you or your loved one please email: info@nancyvericker.com
Nancy is co-author of Unchained: Our Family's Addiction Mess Is Our Message.
Get Your Copy Of Unchained