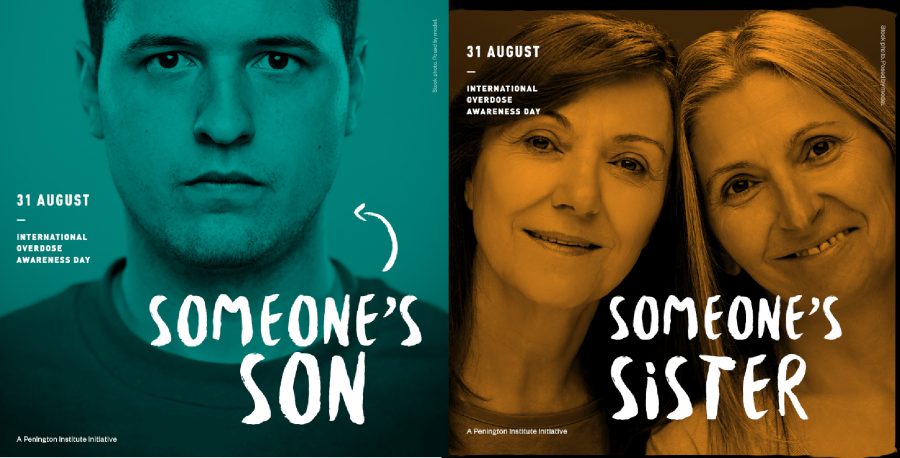 August 31.
A key date in the recovery community as it marks International Overdose Awareness Day.
Let's be honest. It's a date we all want to eradicate as necessary to be set aside on our calendar.
But for far, far too many families it is a harsh and heartbreaking reality. It marks the ultimate toll addiction has taken – the death of their loved one from the disease of substance use disorder.
In 2019 there were 70,980 reported deaths from overdose. Fifty thousand of these deaths involved opioids.
Marking this day annually on a global level serves many purposes that are actually hope-building. International Opioid Awareness Day helps to raise awareness of overdose and the stigma surrounding it. It also raises awareness of the grief experienced by family and friends whose loved ones have died or been seriously injured by drug overdose.
The day serves another important purpose: raising awareness that death from drug overdose is preventable.
World-wide August 31 will be commemorated with activities such as candle- light vigils and bathing buildings and bridges in purple light, the color for International Drug Overdose Day.
Perhaps one of the greatest purposes of the day that began in Australia in 2001, is lessening the stigma and shame surrounding drug related deaths. Addiction is an illness that impacts an entire family system.
No one should ever have to bear the terrible burden of living in the shadow of stigma and shame from drug addiction and overdose.
Information about activities in your area and personal stories about those whose lives have been impacted by overdose can be accessed along with a lot of helpful content at overdoseday.com.
It is important to remember that once the date of Aug. 31 has passed, each and every day of the year help and hope are available for families struggling with the illness of substance use disorder. Taking a step to reach out for help either for yourself or your loved one is the beginning of the powerful solution of healing and a renewed life.
---
Has drug overdose impacted your life?
What can you do on Aug. 31 to promote the cause of de-stigmatizing drug overdose?
Please share here. Help and hope are always available. We can all be inspired by our collective experience, strength and hope.
---
Connect With Nancy
For information and guidance for help and resources for you or your loved one please email: info@nancyvericker.com
Nancy is co-author of Unchained: Our Family's Addiction Mess Is Our Message.
Get Your Copy Of Unchained