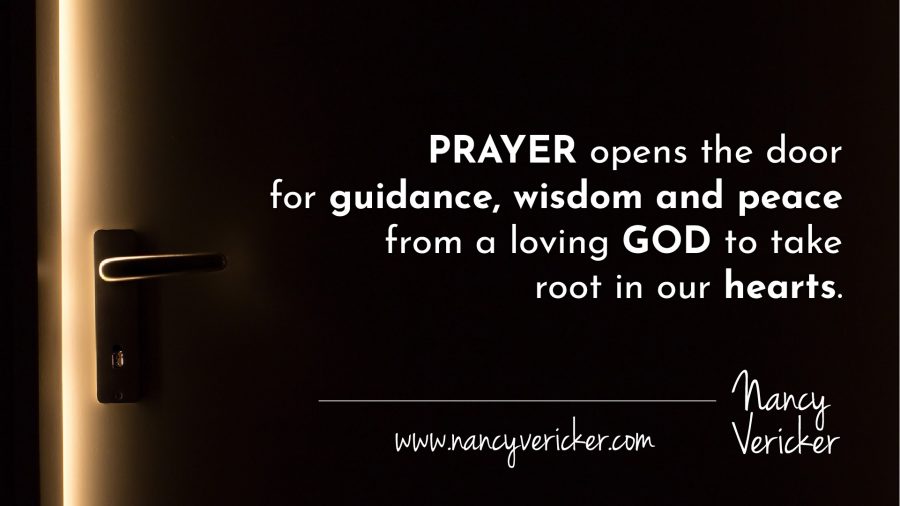 "It was all too much. I could not take one more thing going wrong. My prayers seemed to bounce off some Teflon ceiling in heaven and crash-land on Earth. I asked God to give my son a moment of clarity about his illness of addiction. And I hoped that the heavens would crack open enough for my prayer to be heard."
– Excerpt from Unchained: Our Family's Addiction Mess Is Our Message 
I was very desperate when I prayed those prayers for my son. He was plummeting through the sky at a high rate of speed without a parachute. Addiction to alcohol and opioids had ravaged his young life and, because it is an illness that impacts an entire family system, it had ravaged our family's life, too.
Our family's situation is all-too familiar territory for so many. Families impacted by addiction endure more than their fair share of heartbreaking experiences.
So often our words to them can bring little comfort. It is then we can commit to offer our prayers for them.
Prayer is as individual and unique as the dazzling design of each gorgeous snowflake that falls from the heavens in a storm.
I believe in the power of prayer to effect change. However, that change doesn't always happen in the way I want it to.
Over the years, there have been more than a few things I wanted changed and changed quickly through prayer: my son's addiction, my husband's battle with cancer, my daughter's heart problems. These circumstances did not magically disappear once my prayers were offered.
But somehow, they became easier to bear through prayer.
For me, that somehow is God.
Prayer opens the door for guidance, wisdom and peace from a loving God to take root in our hearts. I was sorely in need of all of those qualities when our family was engulfed in challenges. Prayer helped re-calibrate my perspective and renewed my strength.
Of course, it wasn't a one- and- done. I had to keep praying and keep praying and keep praying. But the practice of prayer helped me to know on a deeper level what the next step and the next step and the next step was to take. My family has been blessed beyond measure with answers to those prayers. My son is 10 years sober and co-founder of a system of treatment centers. My husband is six years cancer-free. My daughter's heart problems were surgically corrected.
But even when prayers go unanswered, I know this: prayer is the light in the darkness as we walk the precarious path. We still must walk that path. But there is a steady and bright beam of light illuminating the way.
"Pray without ceasing."
– 1 Thessalonians 5:17
---
How do you pray?
What impact has the power of prayer had on your life?
Please share here. We can all be inspired by our collective experience, strength and hope.
---
Connect With Nancy
For information and guidance for help and resources for you or your loved one please email: info@nancyvericker.com
Nancy is co-author of Unchained: Our Family's Addiction Mess Is Our Message.
Get Your Copy Of Unchained