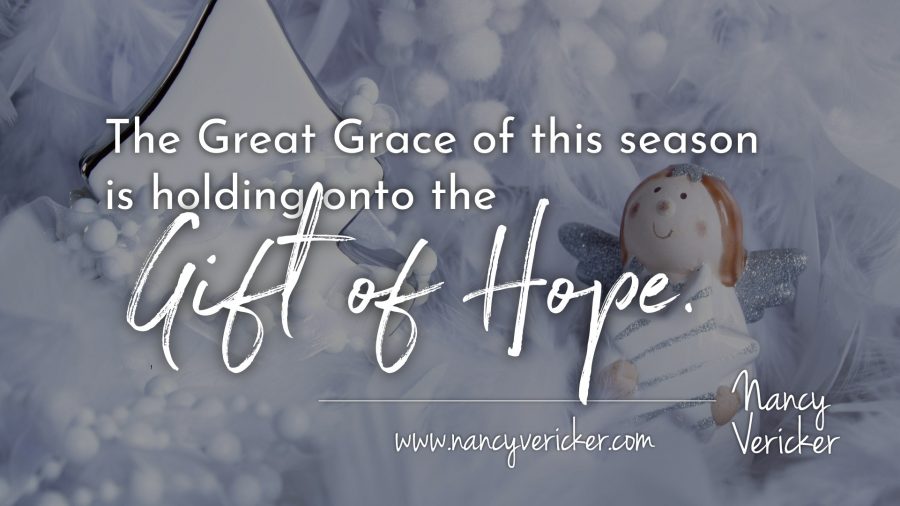 Throughout these last few weeks I've heard it said that it might be good, if we could just reschedule the holidays for some time around May 1st.
An interesting idea. I guess we'd have to bring in a snowmaking machine to ensure a white Christmas in May.
But I believe there is some Great Grace for Christmas arriving exactly right now.
Yes, our cherished holiday traditions are definitely thrown off, maybe even thrown out the window, this year.
For families struggling with the family systems disease of addiction, holidays going awry is nothing new.
Because the unpredictability of the disease of addiction and all its chaotic and life -threatening spin off can happen in an instant.
And families in the midst of that sideways experience still try to carry on, seek help, stay strong and love each other as best they can.
The Great Grace is that the holidays bring an invitation to reflect on all we do have, despite all the very pressing problems, and to be grateful for that measure of fullness in our lives.
The Great Grace is holding onto the Gift of Hope.
There always came a few distinct moments in the midst of all the sadness and fear for what was happening to my son when he was in the grip of addiction when I knew no matter what our family all loved each other and were trying the best we could to get him help.
It was no Hallmark card image of family – that's for sure. However, we are a family committed to keep trying over and over on behalf of each other.
In all honestly, there were years I could not wait for the holidays to be over because life was so far from the reality I wanted for my family.
But heavenly intervention – I called it my Christmas Angels somehow always showed up with some hope. They were Christmas Angels With Skin On.
These Angels took many forms: rehab recovery professionals, members of 12-Step fellowships, trusted friends, our beloved family counselor, Dr. Bill Cipriano, members of my church community, and friends.
These angels brought the gift of hope for recovery through their wisdom, compassion and straight talk. They gave me hope very deep down in my soul that somehow my son would find his way home.
I pray that some Christmas Angels With Skin On show up for you and for your family.
Who are your Angels With Skin On?
How do they help you hold onto hope?
Please share here. We can all be inspired by our collective experience, strength and hope.  
Get Your Copy Of Unchained