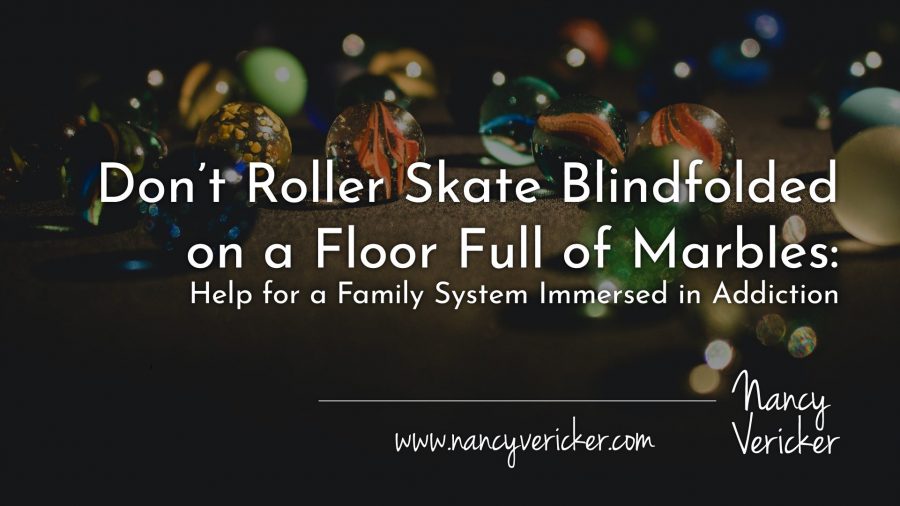 Roller skating blindfolded on a floor full of marbles.
That's how one relative described living in a family system dealing with an ongoing addiction circumstance.
And that sense of being precariously off -balance and about to crash is not the sole realm of the person in the family identified as the addict.
Addiction is a disease that impacts an entire family system, so every family members' life – mothers, fathers, sisters, brothers, grandparents, aunts, uncles and cousins – can be altered by its presence.
As the person identified as "the addict" progresses deeper into the desperation, other family members struggle with how to relate to them, to each other and even to themselves in the hunt for a recovery solution.
Like a clock pendulum swinging wildly out of sync, difficult emotional realities, including sadness, regret, blame, anger, guilt and bewilderment, are experienced by a family system. Frustration and fear over a growing crisis can create divisiveness throughout a family.
Sound familiar?
This is exactly the time when we need to affirm a healing vision for ourselves and for our loved ones. That vision is not based on behavioral perfection.
But it does see beyond the destructive symptoms of the illness to the human persons suffering from spinout of a disease that can be terminal.
Developing and maintain that affirming vision for our families is not something we can do alone.
In the same way we go to doctors to treat illness, we must seek outside help to address addiction's assault on our family.
Fortunately, we live at a time when help is readily available.
Twelve Step fellowships offer guidance for family members and their loved ones. Faith-based initiatives can support a family struggling with these circumstances.
Recovery counseling professionals, recovery treatment centers and detoxes offer care for the illness of addiction. Family programs held at treatment centers coach family members ways to establish recovery solutions for themselves and their loved ones. After- care programs ensure support for our loved ones in newly established recovery.
At the heart of it all is the willingness for a family to allow the work of change to take place.
So that life for themselves and their beloved family members does not continue to feel like roller skating blindfolded on a floor full of marbles.
Has life ever felt like roller skating on a floor full of marbles?
How have you sought outside help for the disease of addiction in your family?
Please share here. We can all be inspired by our shared experience, strength and hope.  
Get Your Copy Of Unchained