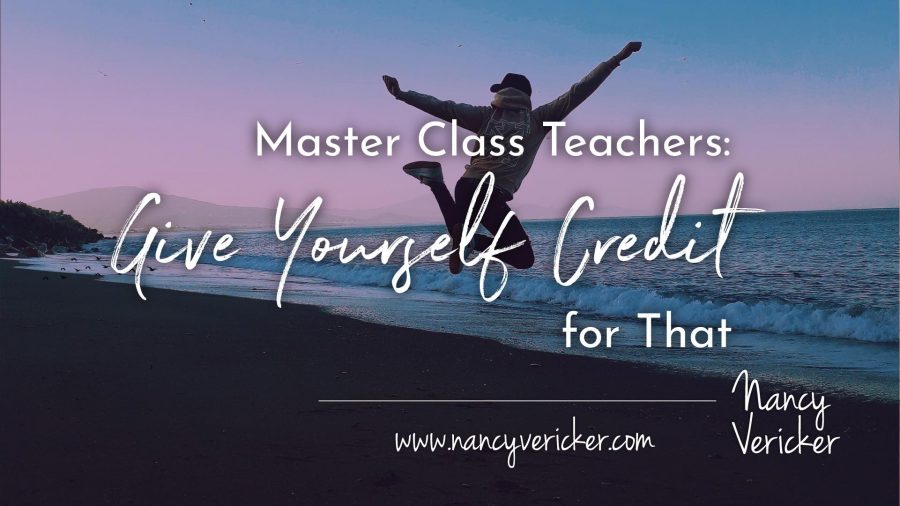 Powerlessness.
Definitely a lesson we all have been well schooled in during the last 11 months.
This lack of control created by the pandemic has caused fear and anxiety to get waaaaay too much of a stronghold everywhere.
The grip of powerlessness has forced the world to learn strategies to push back against fear and anxiety in pursuit of peace of heart and mind.
This is very familiar territory to those of us dealing with the family systems illness of addiction:  the dual work of acceptance of powerlessness and pushback against fear and anxiety  in our lives and the lives of our loved ones.
Based on our life experiences, we more than qualify to teach a Master Class on how to accept powerlessness while managing chaos all around.
There is a lot we could pack into our Master Class to help others because life has been a teacher to us as we face the challenge of the family systems illness of addiction.
What would the curriculum of this Master Class look like?
For starters, a few lessons on The Power of Spiritual Practices in the midst of a perfect storm. Prayer, meditation, body work such as yoga and walking, and the support of a faith-based community are proven strategies to ease an anxious mind.
Serenity Prayer for Beginners – Level 101- would be another valuable class offering. The treasured words of this prayer, beloved in 12- Step fellowships, beautifully captures the essence acquiescing to powerlessness and mitigating fear and anxiety.
As Master Teachers we could do a line- by- line deep dive into the original "long version" of the Serenity Prayer written in 1937 by Reinhold Niebuhr, a Yale educated Protestant minister.
God grant me the serenity to accept the
Things I cannot change,
Courage to change the things I can,
And the wisdom to know the difference.

Living one day at a time,
Enjoying one moment at a time,
Accepting hardships as the path to peace.
Taking as Jesus did,
The sinful world as it is,
Not as I would have it,
Trusting that you will make all things right ,
If I surrender to Your will,
So that I may be reasonably happy in this life,
And supremely happy with You forever in the next.
Amen
Wise words indeed.
For homework we could suggest our students take a few moments in silence each day to gently reflect on the guidance that the Serenity Prayer has offered for more than eight decades.
Life has taught us much about keeping our heart calm, our mind clear and our intentions set on finding solutions in the daunting circumstances of addiction.
These life lessons have served us well in surviving these months of pandemic.
And while life doesn't give us an actual certificate attesting to our expertise to teach a Master Class, we know we are more than equipped to do so.
Give yourself a lot of credit for that.
Get Your Copy Of Unchained