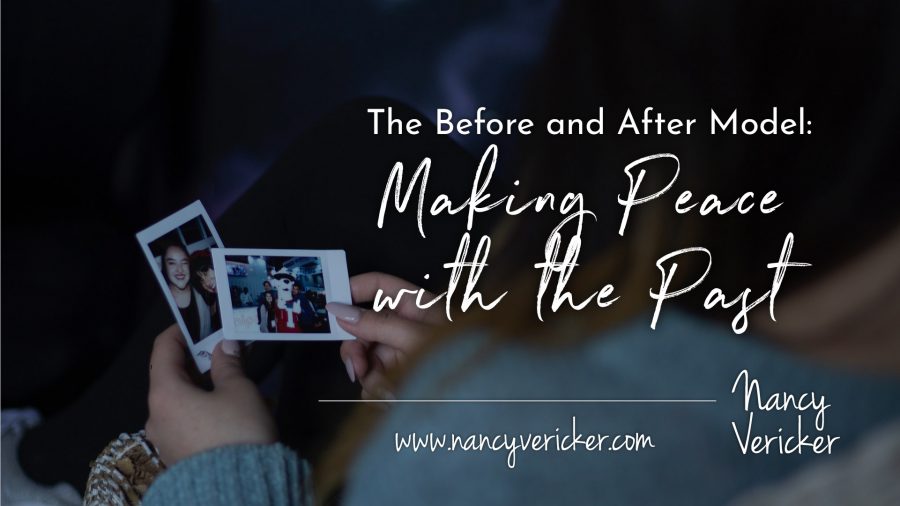 Don't let yesterday take up too much of today.

Will Rogers 
Reminiscing about times past is a delightful thing to do in a perfect world.
Families gather to enjoy old home videos and look at photo albums together. They swap stories and share memories about another time and place that brought so much happiness.
All good….in a perfect world.
But, far too often in a family system struggling with the illness of addiction, the look back can be an exercise in pain. Because what is happening to the family in the present doesn't even remotely line up with how things were back then.
It's a sure bet that too much of the backward look causes one result: a sharp pain in the neck.
We remember life in a Before and After Model: the good old days of how things were before the disease of substance use disorder hijacked the family, and the after once it took hold.
There are many, many things we can't control about the illness of addiction.
Essentially, we can only manage our response to it. So, when it comes to the past we can definitely choose not to live in remorse, sadness and regret.
When this progressive was progressing at a high rate of speed in my family, I rarely looked at old pictures and videos from my beloved son's childhood.
The images filled me with such a deep sense of loss that I would always cry.
There was a long stretch of time when I berated myself with questions about the past.
What did I do wrong? What did I miss? How could I have changed the outcome? How did I fail my son? When will this pain subside?
All of that noise in my heart and my head was definitely not  solution-based and only drove me into a deep hole of depression and battered self-esteem.
I wish I could say that I found some quick and easy remedy to that dark situation.
But the big key to the lengthy process of holding hope for the future was seeking help from a variety of sources.
I regularly saw a family counselor who specialized in family addiction issues. The guidance I received in those counseling sessions was invaluable. Family program and recovery professionals at the treatment center my son went to helped me to see that I needed better strategies for dealing with the disease. Twelve Step fellowships and faith communities also provided a lot of support and insight.
The work I put in to deal with the Before and After Model made a huge difference in my life. I was able to establish some peace of mind, and ultimately to be part of a family recovery solution.
I am incredibly grateful for the healing that has taken place.
How do you deal with the Before and After Model?
What has helped you establish peace of mind in the midst of an addiction crisis?
Please share here. We can all be inspired by our shared experience, strength and hope.
Get Your Copy Of Unchained