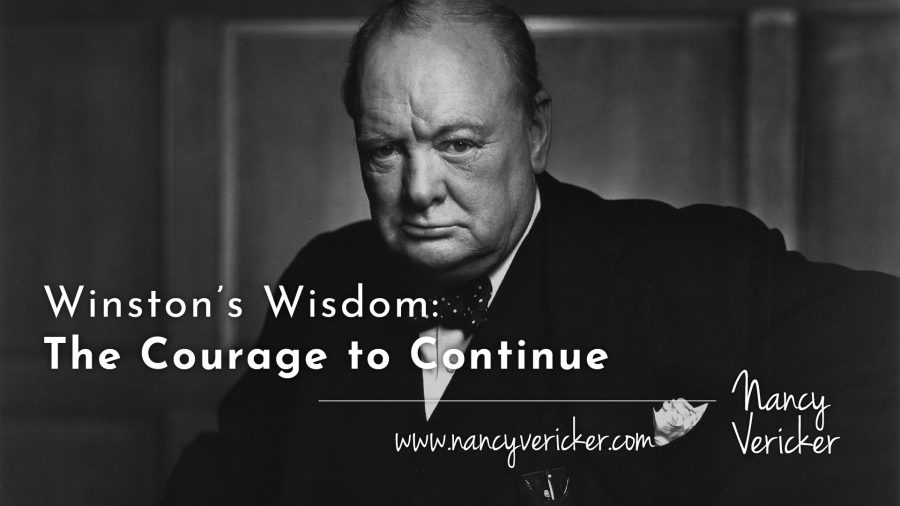 Success is not final, failure is not fatal, it is the courage to continue that counts.

Winston Churchill
Winston Churchill knew what he was talking about.
Throughout Britain's darkest days under siege by Nazi Germany during World War II, the Prime Minister breathed life into its broken spirit with his leadership and vision of perseverance.
As the Nazis bombed London and won battles throughout Europe, Churchill inspired his own country and allies throughout the world with his inspiring speeches on courage.
Don't we all need some of Churchill's wisdom and strength in the midst of the battering that takes in a family system from the disease of addiction?
Because, in all honesty, life in the shadow of substance use disorder can feel like a war against a deadly force seeking to destroy lives.
We need to seek sources of support that, like Churchill's powerful talks, put steel in our souls: to never give up our hope that recovery is always possible.
Thankfully, we live in a time that offers an abundance of help for combatting the disease of addiction and its impact on the entire family.
Treatment centers offer recovery support not only for those identified as suffering from the illness, but for their loved ones, too. Parent support groups, Twelve Step fellowships and faith-based organizations are good places to learn strategies for recovery solutions.
Counselors, family recovery coaches, trusted faith leaders and addiction specialists are also resources to keep us focused on establishing ways to live lives of hope.
Keeping hope alive is one of the most important aspects on the road to recovery solutions for a family system.
Churchill, who was nicknamed the "British Bulldog," was a man of unwavering hope and strength. His fighting words are powerful guides for us today in our own epic battles.
Attitude is a little thing that makes a big difference.
It is a mistake to try to look too far ahead. The chain of destiny can only be grasped one link at a time.
In war, as in life, it is often necessary, when some cherished scheme has failed, to take up the best alternative option open, and if so, it is folly not to work for it with all your might.
All great things are simple, and many can be expressed in a single word: freedom; justice; honor; duty; mercy; hope.
We shall draw from the heart of suffering itself the means of inspiration and survival.
If you are going through hell, keep going.
What inspires you with hope? Please share here. We can all benefit from our collective experience, strength and hope.
Get Your Copy Of Unchained: Our Family's Addiction Mess Is Our Message