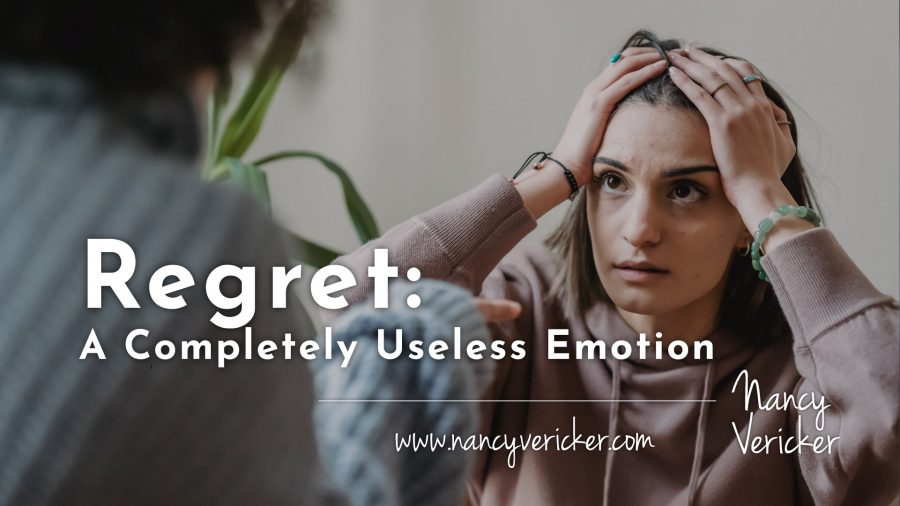 Regret.
A completely useless emotion.
But it can be a real contender to knock out our peace of mind in the family systems illness of addiction.
Regret can drive our thoughts like a hamster wheel with all the would haves and should haves that come with looking back at the array of manifestations of the disease racing through our families.
Where does that get us?
Just deeper in the hole of a problem-based view of our situation in this systems illness that impacts every member of a family.
I spent years living in regret during the years before my son entered a life of recovery.
Over and over and over, I wondered what I could have done differently to help my son avoid the disease of addiction that ran generationally in my family line.
And even though my family was not in a recovery solution at that time, there were still some good things going on in. But I literally wore out 100's of pairs of mental sneakers running on that hamster wheel of regret. I was exhausted, and for others I was exhausting to be around because regret had so warped my existence.
Don't get me wrong. To live a recovery-based solution it is absolutely necessary to identify and examine past behavior, patterns and choices that create addiction havoc in our lives.
That process requires courage, honesty and the help of wise guides.
But that process is vastly different from living on the hamster wheel of regret. It frees us to make new and better choices in our lives as we face the challenges of the systems disease of addiction.
Hop off the hamster wheel.
Seek mentors, counselors, trusted friends, faith-based support, fellowships and the deep calling of your own heart to learn from the past – and move the hell on.
How do you deal with regret?
What has helped you find better solutions for your life as you deal with the family systems illness of substance use disorder?
Please share here. We can all be inspired by our collective experience, strength and hope.
Nancy and her son, JP, are co-authors of Unchained: Our Family's Addiction Mess Is Our Message. Their book tells the riveting true story of JP's descent into opioid and alcohol addiction, homelessness and violence, to his recovery to become co-founder of a treatment health care system.
Get Your Copy Of Unchained: Our Family's Addiction Mess Is Our Message