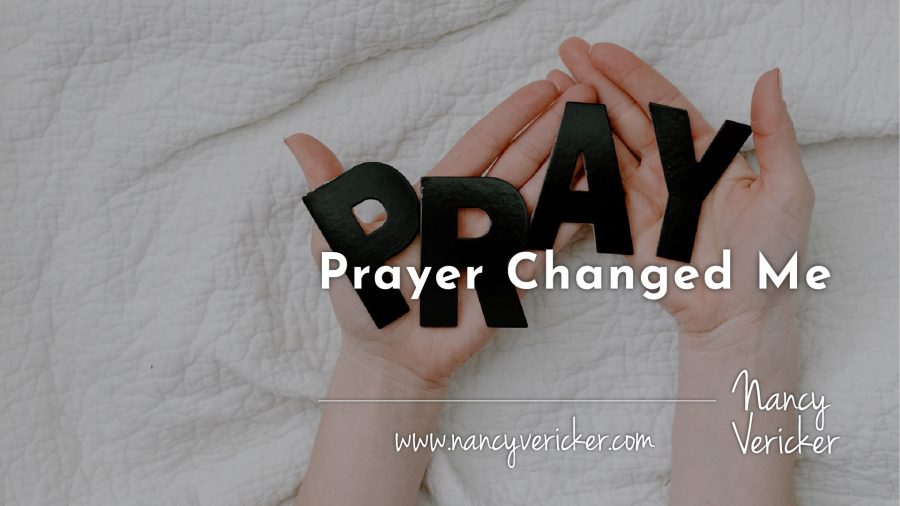 Prayer did not immediately change the circumstances our family faced. But prayer changed me.
I spent a lot of time praying when our family was smack in the middle of the perfect storm created by the illness of substance use disorder.
We were like a once seaworthy vessel that had sprung too many leaks without enough life preservers and lifeboats. We were swamped by an ocean hellbent on sinking us all.
There were years when I just couldn't keep ahead of all the challenges surrounding us – because addiction is a disease of the family system that one way or another impacts all its members.
We sought help from a lot of sources.
Truly one of the most important sources of help for me was prayer.
When praying, I always asked God to change what was happening to our beloved son and the rest of our family. I begged God countless times to remove the disease of addiction from our lives.
Those prayers were eventually answered, but it took a long, long time.
And during that interminable stretch when I didn't know what the future held, I prayed every way I could.
I tossed up a quick "God help us" in difficult moments. I climbed out of my bed and knelt on the cold hard floor in the middle of the night to beg God's help. I used many cherished prayer practices of my Catholic faith including the Rosary, the Chaplet of Divine Mercy, lighting candles in church, seeking times of Eucharistic Adoration and attending Mass.
For many years, as my son's illness progressed, those prayers appeared unanswered.
But one thing I know for sure, praying helped me deal with it all.
Prayer did not change the circumstances our family faced. But prayer changed me.
Prayer helped me to think more clearly and hear guidance – both heavenly and earthly – for what we needed to do. Prayer gave me some peace of mind. Prayer helped me to be grateful for the good things that were in our lives.
Most importantly prayer gave me a connection to God. Prayer helped me to know God was in this with my family – even if the circumstances said otherwise.
Prayer was not a one and done thing. It was a practice I had to keep at time and time again.
But looking back with the benefit of years, I see how it sustained our family and ultimately helped to bring us to a safe harbor.
"Then you will call on me and come and pray to me, and I will listen to you."
Jeremiah 29:12
How is prayer part of your life?
Please share here. We can all be inspired by our collective experience, strength, and hope.
Nancy and her son, JP, are co-authors of Unchained: Our Family's Addiction Mess Is Our Message. Their book tells the true story of JP's descent into opioid and alcohol addiction, homelessness, and violence to recovery to become co-founder of a treatment health care system.     
Get Your Copy Of Unchained