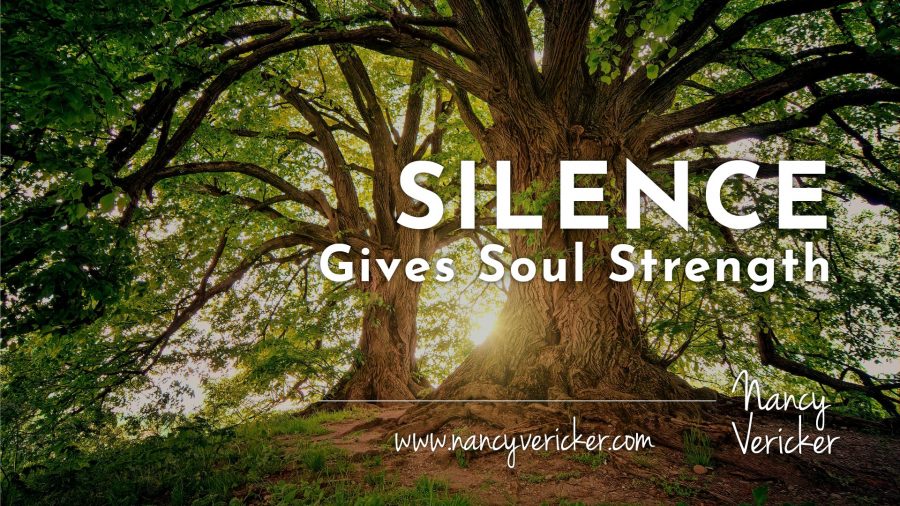 Patience, prayer, and silence … these are what give strength to the soul.

Saint Faustina Kowalska
There are times in the family systems illness of substance use disorder that the noise is too much.
The noise of circumstances. The noise from others. The noise in our own hearts.
We need to seek places of silence to quiet all that noise, so we can find rest, peace, clarity, and strength.
Silence seeking can be difficult.
The noise created by the tumult of emotions inherent in the illness of substance use disorder – fear, anxiety, anger, grief, despair – can drive us to work harder for solutions, for answers, for some kind of escape plan to help our family heal.
We can exhaust ourselves in that hard push and wind up farther away from the quietness of heart we truly need.
The gift of silence does not come from more. It is found through less. Wisdom, solutions and soul strength come through slowing down, paring down, and powering down.
Making time set apart from the push of life entrenched in an addiction crisis can help to bring about clarity and peace. The practice of setting apart may seem counter intuitive because we feel the urgency to make solutions happen for our families. But perspective can be gained, and wisdom for our family enhanced by giving ourselves some space for rest, reflection, and prayer.
Setting apart time can be as simple as a walk immersed in the beauty of nature. It can be the gift of time spent in prayer and reflection at a retreat center. It can also be as simple as a long soak in a bath filled with bubbles.
Silence is a deeply rooted, enduring tree whose thick trunk grows strong with time – ring upon ring upon ring. Prayer, patience, clarity, and strength are its fruits. Seek rest in the comfort of its shade.
How do you make time set apart?
Please share here. We can all be inspired by our collective experience, strength and hope.
Nancy and her son, JP, are co-authors of Unchained: Our Families Addiction Mess Is Our Message. Their book tells the true story of JP's descent into opioid and alcohol addiction to recovery to become co-founder of a national treatment healthcare system.
Get Your Copy Of Unchained: Our Family's Addiction Mess Is Our Message