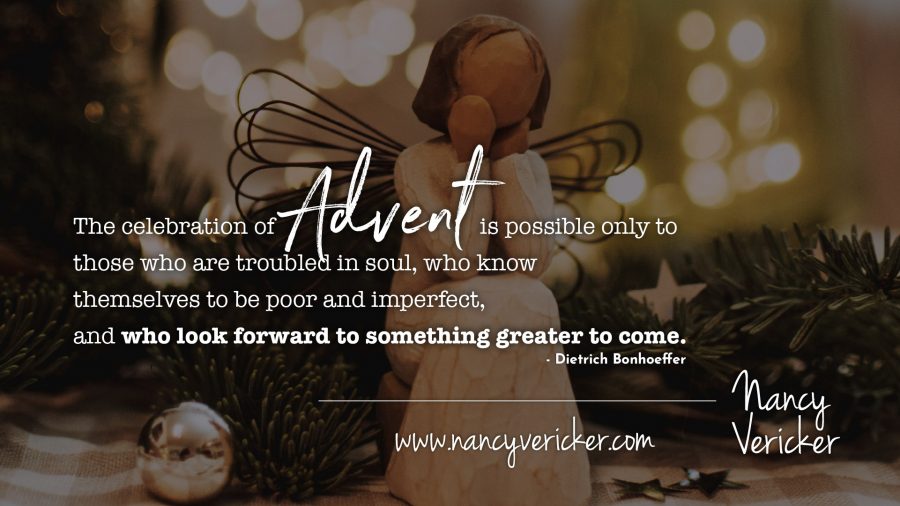 This is the start of the season of Advent in many faith traditions. It is a time of intentional waiting. The practice of lighting four candles placed in an evergreen wreath against the backdrop of a dark winter night underscores the symbol of waiting with hope-filled expectancy for the light of new birth.
Families in the midst of the struggle of the illness of substance use disorder are very familiar with the necessity of holding onto the light of hope as pushback against darkness. That darkness is the despair inherent in witnessing a loved one fall deeper and deeper into maw of addiction and the ripple-effect pain that touches the lives of the rest of the family.
Dietrich Bonhoeffer wrote:
The celebration of Advent is possible only to those who are troubled in soul, who know themselves to be poor and imperfect, and who look forward to something greater to come.
I know the despair of being "troubled in soul" all too well. I lived in it for many, many years when my son was in an addiction free fall.
The gift of hope offered during this waiting time in the weeks before Christmas was something I grabbed onto. Sometimes my grasp slipped. But I always felt within my soul a nudge to keep reaching out and grabbing hold.
Hope was a light in the darkness: a belief that recovery is always possible.
How can hope be found living in the family systems illness of substance use disorder?
The path of hope-building is as individual as a fingerprint.
I found leaning into cherished traditions, such as decorating our home and making gingerbread houses with my daughters and their friends gave me focus on the joy of the season.
Spending time in prayer and participating with my faith community in spiritual practices tied to Advent offered solace.
And working (yes, it was work) to "accept the things I cannot change" about where my son's life was at that time – he is now more than a decade sober and co-founder of a system of recovery centers – helped me to be realistic about the challenges posed by the holiday season.
When everyone seemed to be holly and jolly, reaching out to trusted friends and 12-step fellowship groups took some of the sting out of the fact that our family's holiday celebration was at times very sad.
Strike a match. Light the candle of hope in your own heart. And when the winds of circumstance blow it out, light that candle again.
---
How do you build hope during this season of waiting?
Do you have a special practice that builds your soul?
Please share here. We can all be inspired by our collective experience, strength and hope.
Thank you!
Nancy and her son, JP, are co-authors of Unchained: Our Family's Addiction Mess Is Our Message. Their book tells the true story of JP's descent into opioid and alcohol addiction to recovery to become co-founder of a national treatment healthcare system.
Get Your Copy Of Unchained