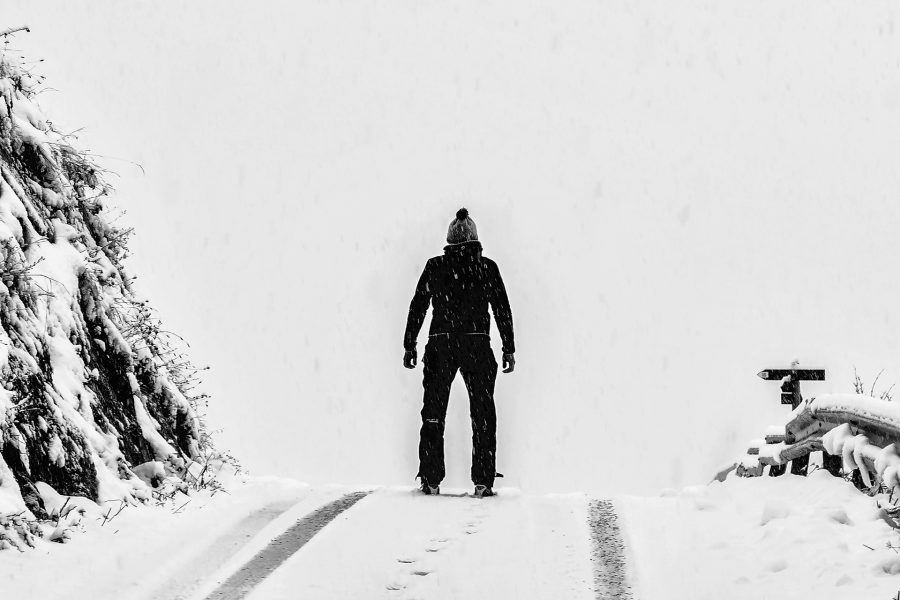 The second nor'easter to hit our region in less than a week is here and it is all business. While I was walking our rescue dog, Domino, for one last time before battening down the hatches, I heard claps of thunder over the howling winds. Thundersnow.  The snowflakes were so big and fat they grabbed onto my coat, hat and face, making me look like a snowman.
Time to head home.
Tonight we will be safe and warm inside as this storm has its way with the great outdoors. It will be a peaceful time with the rush of demands shelved in favor of early closures and staying off snow bound roads.
I love it.
As I hurried to get to the house with poor Domino who looked like the Abominable Snow Dog I couldn't help remembering the storm that pushed me to the edge of my endurance, maybe even my sanity: the blizzard that blew through right after we had our son, deep in addiction, arrested leaving him homeless.
That night as the snow mounted in the darkness there were no plans for making popcorn or watching a movie. I was consumed with concern for our son's safety and ruminated about all that led to our forcing him to leave our home with the hope that he would agree to seek help for his addiction illness. That night the millions of snowflakes wildly swirling in the blizzard were a pretty good match for my crazed, worried and despairing thoughts.
But, with the benefit of years, our family is living a beautiful truth. The strong measure of what is popularly known as "tough love" that my husband and I reluctantly took as a last resort  ultimately led to our son's decision to change the choices destroying his life, and to build an amazing recovered life.
The pain we all endured through that blizzard and the days following led to a great gift being born. Looking back now from the vantage place of a quiet evening at home in a snowstorm, I know going through that pain was well worth it.