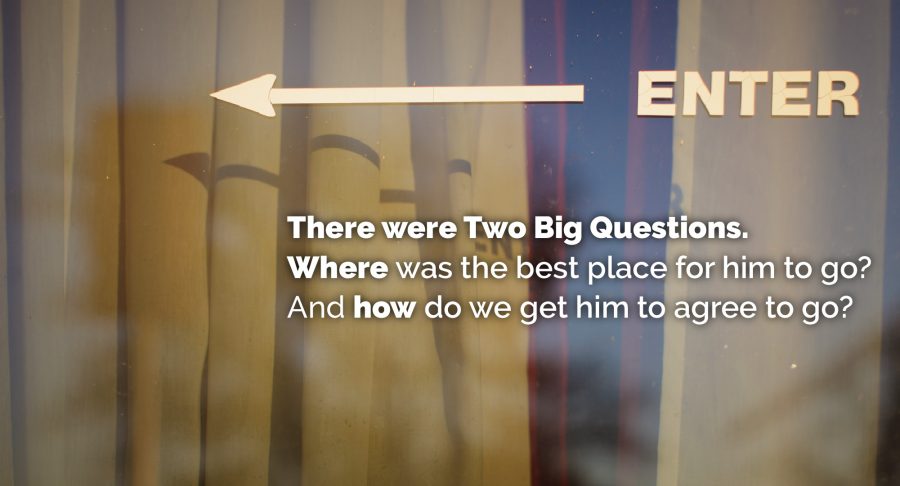 A new beginning for our family started when my husband and I decided to seek residential rehab for our son.
It ultimately led to our son establishing long term sobriety and co-founding Northeast Addictions Treatment Center.
But it wasn't some simple snap, crackle, pop solution.
It took time and carried a big condition: there had to be some endings.
What had to end was following the parent playbook you are supposed to receive at your child's birth that says you can manage at home any challenge your child faces.
I (desperately) wanted to believe we had the solution, with the big reach of our family's love, to help our son live at home and establish recovery by attending 12- Step meetings, receiving counseling, getting a job, finishing high school, eating his favorite home cooked meals and staying in on Saturday evenings to have Family Movie Nights with buttered popcorn and orange soda.
Yeah. Definitely not happening.
I wanted that scenario so badly for him and for all of us. But I need to be very honest here: I wanted that so badly for me. It would have meant I hadn't completely failed him as a mother.Because I really believed I had.
I wanted our son to get sober. I just didn't want him to have to leave home to do it.
But there was this whole other array of things going wildly wrong that clearly indicated staying at home was never going to help our son get help. There were angry exchanges, his involvement with a network of friends looting and plundering their way through life like Pirates of the Caribbean gone terribly rogue, his stealing from us, the chaos that was part of daily life, and his escalating, soul destroying substance use.
Things were far too broken for a homemade fix. Our son needed to go a safe, supportive place away from the distractions, dangers and negative patterns inherent in substance use disorder to do the work of establishing recovery.
So, following the advice of Dr. Bill Cipriano, our trusted counselor, we began to wrap our mind around the fact that JP needed to go away to rehab.
There were Two Big Questions.
Where was the best place for him to go? And how do we get him to agree to go?
Back then all we really had in terms of a network we're ourselves and Dr. Cip. So, we rolled up our sleeves, got on the computer and began to search for places pretty close to home that looked promising and took our insurance.
It was pure blessed luck that answered the first question about Where. We were deep in the weeds sorting through options and zeroed in on a place within an hour's drive from home. I spoke to a woman staff member, explained our situation and asked to visit.
With great candor she told me she did not think the place was a good fit for our 19-year-old son whose substance use was alcohol and opioids because it mostly treated older guys whose use had graduated to needles.
"Your son isn't there and you don't want him exposed to all that," she said.
She then recommended a treatment center that had a good reputation working with younger guys. I profusely thanked her for her honest advice. 
We studied its website and spoke to admission counselors. The program offerings sounded good. It took our insurance. It was recommended by a recovery professional with knowledge of the field of other choices. It checked all the boxes for us.
The takeaway here is that you need to vet treatment centers to find a good fit for your loved one.
Now looming ahead was the How part of the situation.
Because we knew damn well our son was not going to willingly agree to go to treatment.
That definitely was going to take some big time doing…
The Tipping Point Series:
Contact Nancy
For information and guidance for help and resources for you or your loved one please email: info@nancyvericker.com
Nancy is co-author of Unchained: Our Family's Addiction Mess Is Our Message. Available on Amazon.com