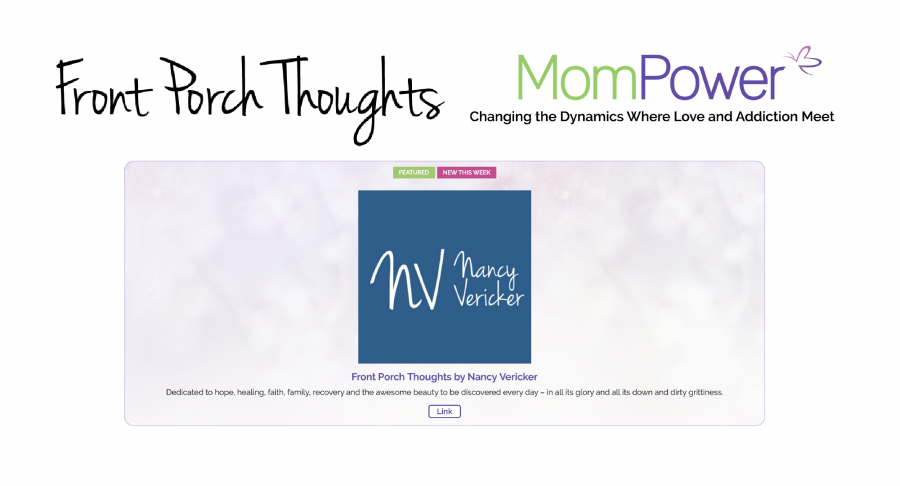 Dear Friends-
My blog site, Front Porch Thoughts, is featured this week on MomPower. org., which is dedicated to educating and empowering moms with addicted children. I am so grateful to Sandy Swenson, advocate, author and founder of MomPower.org, for inviting me to be part of this national initiative's 10- member MomPower Team.
Especially during the holiday season, this on-line community offers support so that we never have to feel alone in our search for solutions to the challenge of substance use disorder in our families. Together we can always hold hope that recovery for our loved ones is always possible.
Please check out the many sources for help for families dealing with addiction on the MomPower.org website and at Front Porch Thoughts.
With Gratitude & Love,
Nancy