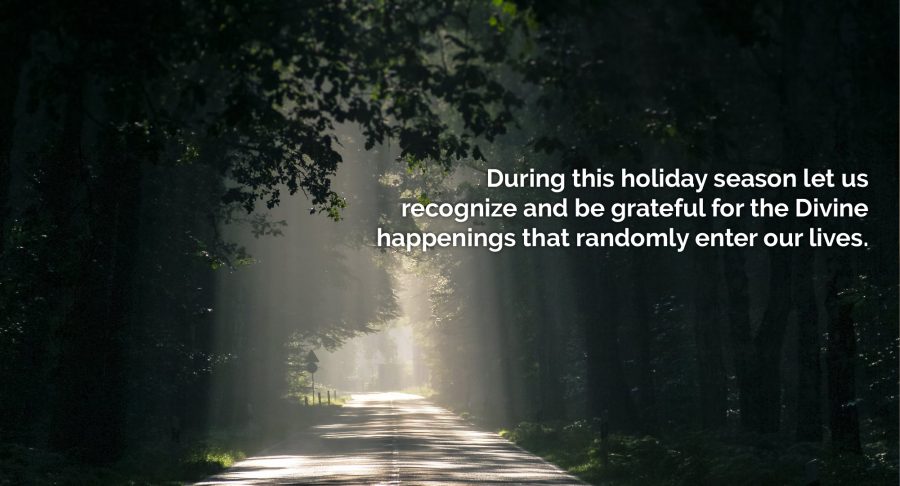 The Gift of the Thin Places
During the Christmas seasons when my son was in radioactive active addiction, I just wanted the calendar to read: JANUARY 2ND.
The whole world seemed to be in a "heaven and nature sing" kind of thing and I was grieving the loss of my beloved son, who was far from home and far from solutions for his life.
I felt encased in a very thick, clear impenetrable wall that separated me from the rest of my good, love-filled circle of life.
I could see everyone. I could hear them reach out and ask me to enter back into their world. But very little could break down the barrier I created because the main condition for its' coming down was my son's homecoming in recovery.
And that wasn't happening.
Right now, when everything around us calls out for homecomings and happiness, there are many, many families in pain because of the devouring disease of addiction. And everyone in those family systems feels the toxic ripple effect – whether it's the addict, their parents, siblings, significant others, husbands, wives, children and friends.
I lived in that loss. It consumed me until I was a mere stick figure for a long, long time. But from that experience I have come to believe two things absolutely.
The first is this: the seeds of pain sown now on the hard soil of your sadness will somehow bear fruit in time. That fruit, that blossoming may not be the harvest you expected, wanted or asked for. But something of a new life, a new perspective, a greater understanding, a greater depth of compassion, a stronger voice to advocate for others who are also struggling will be born from these seeds buried in the dark ground of your pain.
The second thing I know for sure is: you are not alone. Your loved ones are not alone. In some direct way or some mysterious way, with a clear, distinct voice or just the touch of a soft whisper, the Spirit of guidance and love is part of your story right now.
There are many different names and images for that Spirit: the Divine, Mystery, Higher Power, Presence, Transcendence, God. Looking back, I can clearly see now that the God of my understanding showed up during all those Christmas seasons (and all days in between really) in the flesh and blood embodiment of the care of others.
For me, it gives new meaning to the Scripture verse from the opening of the Gospel of John: 
And the Word was made 
flesh and dwelt among us…  
The last Christmas season before our son experienced his moment of clarity was the hardest one of all. But even then, there were seeds of hope shared from the Divine through the goodness of others who "dwelt among us."
The recovered heroin addict, with a shaved head, tattoos, and a wicked good sense of humor, who had mentored my son and knew his struggles, supporting our family with his hard-earned 12-Step wisdom in a phone call from 1,200 miles away.
My middle daughter who took the time to get my favorite cup of coffee and place it on the kitchen island with a little note for me.
And the elderly nursing home patients in wheelchairs, who enthusiastically sang carols at a Christmas Eve Mass sharing promises of "tidings of comfort and joy."
Random happenings like these that we literally bump into in the midst of our daily life can help break down the thick walls of isolation and sadness especially prevalent during the holidays.
They are Divine invitations to keep hope going.
I have heard them described as thin places – where our earthly existence and a heavenly Presence meet. These thin places, where the Presence breaks into our lives offers us comfort and affirms that we are equipped with the resilience and wisdom necessary for our journey.
During this holiday season let us recognize and be grateful for the Divine happenings that randomly enter our lives. Let us be on the lookout for the thin places. Let us unwrap these gifts with an open heart and find the Presence of light, comfort and strength awaiting within.
Contact Nancy
For information and guidance for help and resources for you or your loved one please email: info@nancyvericker.com
Nancy is co-author of Unchained: Our Family's Addiction Mess Is Our Message.