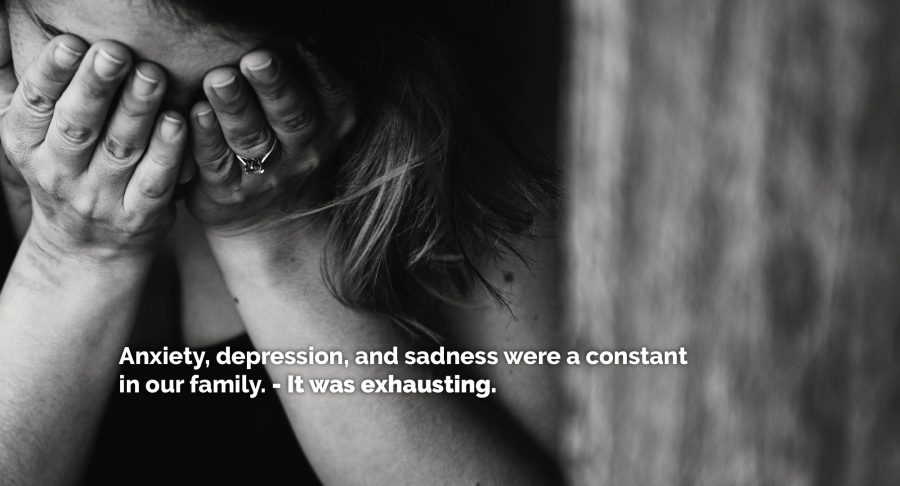 During the years my son's choices were dominated by substance use disorder every day felt like a battlefield right in the middle of my home.
Uncertainty, anxiety, depression, anger and sadness were pretty much a constant in the daily lives of our family of six.
It was exhausting.
And – no surprises here – for many years I suffered battle fatigue.
I was dangerously enmeshed with my son's disease of addiction. I was sick.
The symptoms of my illness?
The blame I heaped on myself like hot coals. The fear that wrapped around my heart like dangerous short-circuiting electric wires. The anger yo-yoing back and forth with compassion for my son's heartbreaking situation. The blindness for seeing anything else in life beyond his pain. The anguish watching his life slip further and further away.
Yeah, that about covers the symptoms of the soul sickness born of the disease of addiction in a family system.
There were things I tried to do to find the physical, mental and spiritual rest I needed in the midst of all that turmoil. I tried very hard to engage in practices that brought me peace. That sounds odd – working very hard to find peace. 
I needed to work as hard at taking care of myself, as I did trying to find recovery solutions for my family. But the truth is: I had neglected myself terribly and I wound up in a hospital with a painful infection and exhaustion.
That was my personal bottom and it was a big wake up call.
I am grateful for that bottom now. It was my Gift of Desperation – AKA GOD. Spending several days confined to hospital bed forced me to re-evaluate what I needed to do to keep myself well on the battlefield. I had previously put in place supports for myself. But after that debilitating illness, I had to be much more committed to taking care of my physical, mental and spiritual well- being.  
Some of my care strategies included: prayer and spiritual guidance from my faith community, 12- Step fellowship meetings, seeing a counselor with my family, and more rest. I tried to focus and fully savor small, nurturing tasks that brought me joy like baking cookies for my middle daughter's field hockey team or going out for an ice cream cone with my youngest daughter.
And in that enmeshed relationship with my beloved son, I practiced more letting go with love. I had to let my son find the gift of his own bottom.
These care practices did not completely eradicate the daily terror I felt about whether our son was going to survive his spiraling substance use. But they did bring me some respite and reminded me that there was more to my existence than living in constant anguish and fear.
I had to learn to live a full, balanced life even in the midst of a family addiction crisis – not just endure my existence.
We all of us have accrued a lot of hard -earned wisdom from our experiences in battling a family addiction. Sharing that wisdom exponentially grows our strength as individuals and as a community seeking recovery solutions.
What works for you in your journey to recovery in this family systems disease? I would love to hear from you!
Many thanks to all!
Connect With Nancy
For information and guidance for help and resources for you or your loved one please email: info@nancyvericker.com
Nancy is co-author of Unchained: Our Family's Addiction Mess Is Our Message.