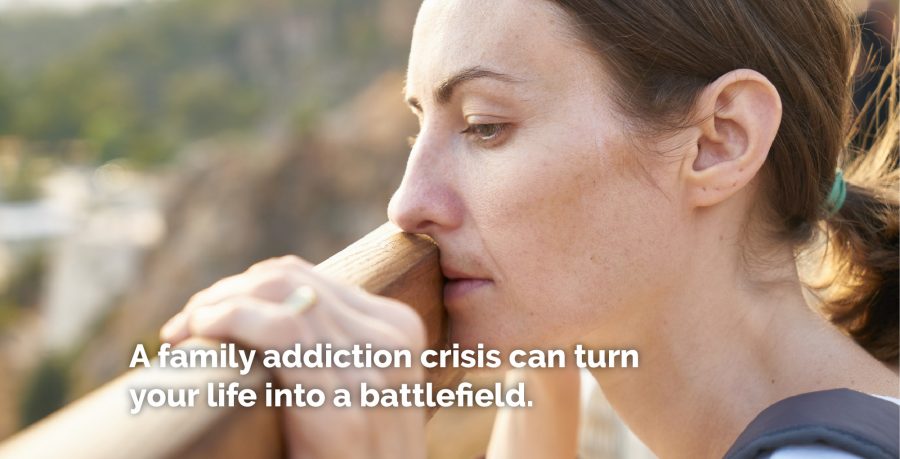 THE BATTLE FOR SELF-CARE
A family addiction crisis can turn your life into a battlefield. And with that battle comes deep- down- in- your- bones battle fatigue.
Working constantly to try to find recovery solutions for your family is a draining experience because there is just so much chaos, anger, grief and uncertainty that constantly reverberates through an addicted family system.
Finding strategies and making time for personal respite is absolutely essential. These strategies are as unique as you are! But maintaining them consistently through the twists and turns of life dealing with substance use disorder takes some doing.
Neglecting self-care leaves you open to illness, depression, poor perspective and spiritual burn out. Taking the time for yourself ensures your resilience, happiness and clarity.
Some care strategies shared by others include participation in community-based recovery groups, 12 – Step fellowships, faith-based support, counseling and mindfulness practices throughout the day.
A DEEPER LOOK
What do you do to prevent burn out in the battle to find recovery solutions for your family?
What care practices have helped you to maintain resilience and balance in your life?
How do you make time for these practices?
Can you share your best 
practices with others here?
THANK YOU!
Connect With Nancy
For information and guidance for help and resources for you or your loved one please email: info@nancyvericker.com
Nancy is co-author of Unchained: Our Family's Addiction Mess Is Our Message.