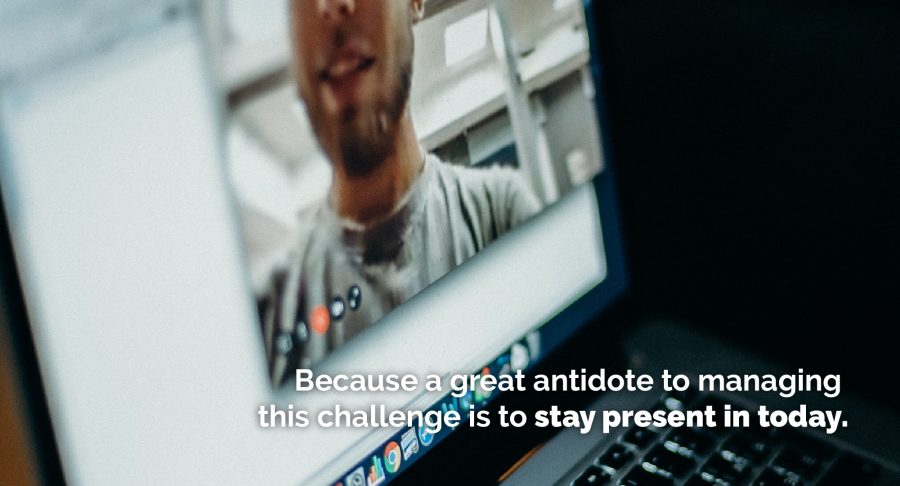 Over the last week or so I have had the privilege to hear from many people sharing their struggle with the challenge of substance use disorder in their families during this challenging time.
A young man with just a few days clean trying to stay that way and keep a safe keep social distance.
A mother whose daughter has relapsed.
A mother starting to have serious concerns that her son's pattern of drinking is "under control."
A woman with long time sobriety who is feeling her own anxiety issues kick waaaaay up with virus news all around.
Chances are right now, each of us has a story to share about how life feels more fragile than we would ever choose.
That's the bad news. No surprises there.
But in a very intentional effort to take lemons and make lemonade (AKA practicing gratitude) to change up some fearful thinking – let's share some good news.
Right alongside all the struggle is a huge effort from the recovery community to use social media to bring people together.
Zoom 12-Step fellowship meetings are popping up everywhere. A few nights back, I attended a Zoom meeting in my living room wrapped up in a warm quilt that had more than 70 participants. The meeting absolutely uplifted me from a lot of gnawing anxiety about the future.
(The mantra lemons to lemonade needs to be inked on my forehead.)
The availability of these Zoom meetings is posted all over Facebook and other social media platforms. The Ala-non and AA websites also have listings for many meetings. While they can't offer the cup of hot coffee and stale cookies found in real time church basement meetings, the sense of fellowship and day-at-a-time solution from these gatherings is most definitely there.
And that's a huge help.
Because a great antidote to managing this challenge is to stay present in today.
Please share this information about online support sources with those who need it. Come to think of it…we all probably need it.
For more information about online support for you or your loved ones please check out:
https://www.aa-intergroup.org
https://www.aaonlinemeeting.net/
https://www.onlinegroupaa.org/
https://www.intherooms.com/home/
https://www.na.org/meetingsearch/
https://www.alanononline.com/
https://ola-is.org/
I also highly recommend the MomPower website as a source for help. I am part of the Power Mom Team that offers free online support for families struggling with addiction. The link is https://mompower.org
Please share here what is working for you right now. We all really need each other's experience strength and hope.
THANK YOU!
Connect With Nancy
For information and guidance for help and resources for you or your loved one please email: info@nancyvericker.com
Nancy is co-author of Unchained: Our Family's Addiction Mess Is Our Message.