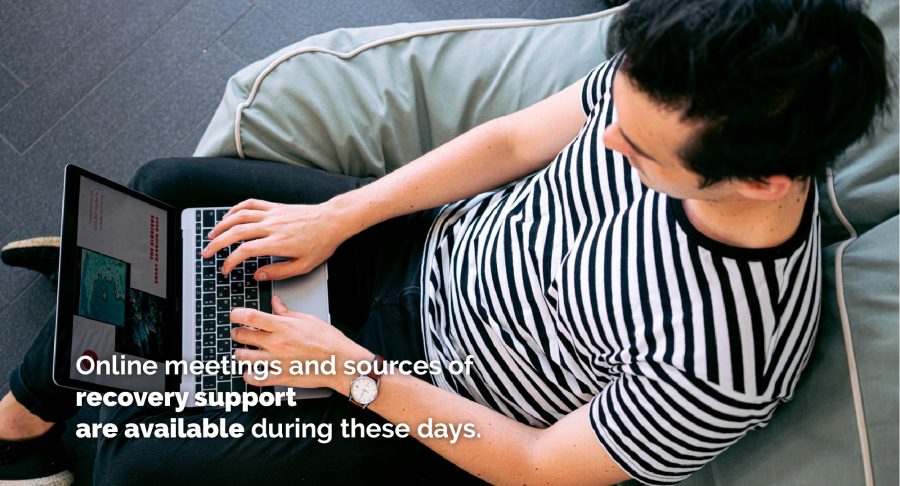 Online meetings and sources of recovery support are available during these days when social distancing is in place.
These meetings and support sources are helping individuals and families struggling with substance use disorder.
Information about Zoom 12-Step fellowship meetings are Facebook and online platforms.
Other online supports can be found at these links:
https://www.aaonlinemeeting.net/
https://www.onlinegroupaa.org/
https://www.intherooms.com/home/
https://www.na.org/meetingsearch/
MomPower is a website providing free online support for families struggling with substance use disorder. I highly recommend this resource, of which I am a contributing Power Mom Team member. The link is: https://mompower.org.
A Deeper Look
Have you tried to connect with online recovery support during this time of social distancing?
Have you found any support resources to be helpful?
Can you share here what has worked for you, so that others can benefit from the power of your experience, strength and hope?
Thank you!
Life comes on life's terms. I know I spend a lot of time complaining about that. I want life on my terms: convenient, with bite-sized problems I can tackle with a little elbow grease and a spoonful of sugar.
Right now the biggest part of this world-wide life lesson for me is to get in my head (and in my heart) the solution of a day at a time.
I keep staring into the future and getting pretty upended by all the uncertainty.
And that's where the day-at-a-time solution comes to the rescue.
Because all I need to be present for is this day.
Connect With Nancy
For information and guidance for help and resources for you or your loved one please email: info@nancyvericker.com
Nancy is co-author of Unchained: Our Family's Addiction Mess Is Our Message.