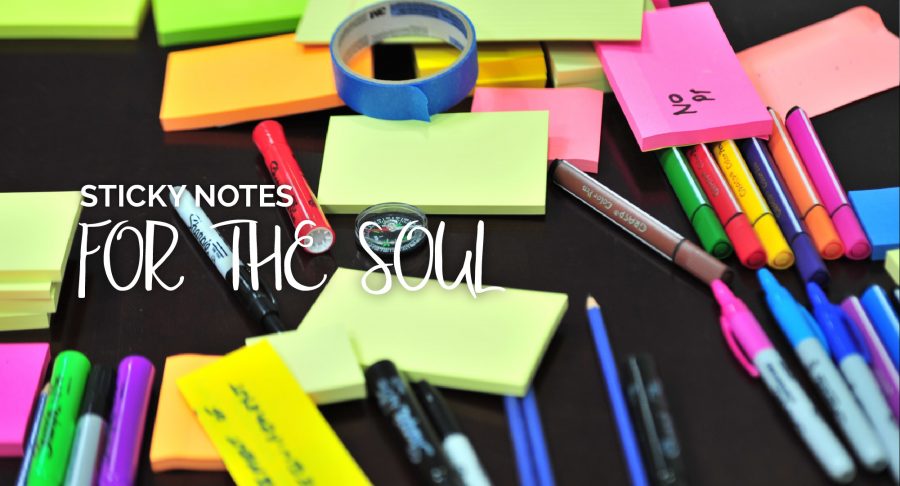 At the risk of sounding like a lite weight, I've really come to really appreciate those short encouraging quotes that come up on social media feeds.
I know some are a little overused. (How many warrior princess- posts can you really read?)
But these days when world and national news is saturated with events that at times seems like we are just this side of some apocalypse of Biblical proportions, I feel the flames of hope fanned with the random inspiring quote.
Those posts are like sticky notes for my soul – reminding me to keep looking for the glass to be half full.
Because let's face it, at this point at the halfway mark of 2020 we all need to feel a little more hope in the midst of all the hellish situations encompassing our lives.
Over the last, several looooong weeks, the encouraging posts have been akin to the supporters who turn out deep along a challenging course of a marathon route to cheer runners on or toss them a water bottle for quick hydration.
Keep going. Keep going. You got this. You are almost there.
Who doesn't want to hear You got this at least once a day these days?
We all were dealing with challenging situations in our lives before the second week of March 2020. Illnesses, financial shortfalls, addictions, overdoses, ruptured relationships, grief, shattered hopes, unemployment, disappointments and broken hearts were no strangers to our lives.
When the virus came roaring in, it just made it all so much harder. And across our country now we are all witnessing the heartbreaking aftermath of a profoundly heinous act that brutally took a man's life in Minneapolis.
In the midst of this season of perfect storm of circumstances our hearts cry out with the Psalmist from centuries ago, "How long, O Lord?" (Psalm 13:1)
So, in the chaos of news feeds, news cycles and social media bombardment of so much tragic loss, I very much want to try to cobble together some sense of something that's positive.
And surprisingly, these encouraging posts have brought some buoyancy to my soul in this time of deep, rough water.
They reflect the wisdom, strength and hope of so many voices. They remind me that we are all in this together.
I guess that's what's called the power of community.
---
When you can't control what is happening, try to control the way you react to what is happening.
---
Do not be anxious about anything, but in every situation, through prayer and petition, with thanksgiving, present your requests to God. And the peace of God, which transcends all understanding, will guard your hearts and minds in Christ Jesus. (Philippians 4:6-7)
---
Maybe when all this is over, we'll meet each other anew.
Stronger, wiser, more connected to ourselves, and better able to enjoy and appreciate the people and things that really matter. 
(Lori Deschene)  
---
Optimism: Someone who figures that taking a step backward after taking a step forward is not a disaster, it's a Cha-Cha. (Robert Brault)
---
You get the best view after the hardest climb.
---
F. E. A. R. has two meanings-
Forget Everything and Run or
Face Everything and Rise
The Choice Is Yours.
---
Not all of us can do great things. But we can do small things with great love. (Saint Mother Theresa of Calcutta)
---
If you are going through hell, keep going.
(Winston Churchill)
---
Strong people aren't simply born. They are made through the storms they walk through.
---
You gain strength, courage and confidence by every experience in which you look fear in the face.
(Eleanor Roosevelt)
---
There is always something to be grateful for.
---
What are some of your favorite encouraging posts and quotes?
Please share here. We can all be inspired and strengthened by our collective wisdom.
Thank you!
Connect With Nancy
For information and guidance for help and resources for you or your loved one please email: info@nancyvericker.com
Nancy is co-author of Unchained: Our Family's Addiction Mess Is Our Message.
Get Your Copy Of Unchained