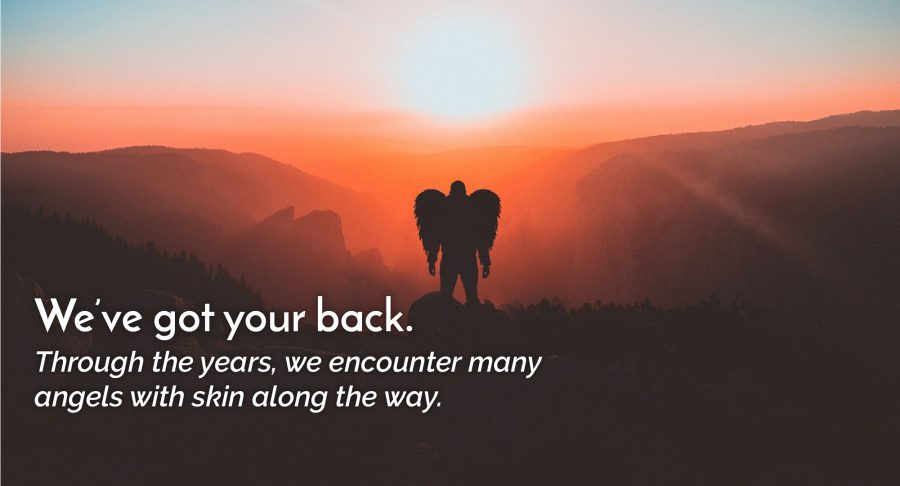 We've got your back.
That's the spirit of those active in recovery communities.
They understand the battle against addiction from the inside.
Because they have walked a mile – or 10,000 miles – in your shoes.
Over the years, I have had the privilege of knowing many, many people who in one way or another are part of an awesome array of recovery help for families and their loved ones. This awesome array includes those involved in 12-Step fellowships, support groups, online communities, resource centers, faith- based initiatives, rehabs, after care and parent outreach programs.
And I can say unequivocally that any time I have ever sought help from someone involved in any aspect of recovery, I have received it. Because the person generously giving the help and support understands addiction is a life-threatening disease that can take out an entire family system.
Thirty years ago, when I became a member of a 12-Step fellowship I found a helping hand was always extended to me in my recovery journey.
Years later when my son was in the throes of alcohol and opioid addiction countless people, who were personally committed to combatting the disease, were always willing to help him and the rest of our family find our way to a solution. Looking back, the truly amazing thing was that these people always showed up at just the right moment on our family's difficult journey.
I came to see them as angels with skin on swooping in precisely on time with just the right word of encouragement or guidance or direction – plus a good measure of experience, strength and hope – to help us to the next step, and the next step and the next step of our family's path to recovery.
Dr. Bill Cipriano, our beloved family counselor, Phil, who directed the family program at the first rehab my son attended, and Paul, a recovered addict who ran a halfway house and served as a mentor to my son, were three angels in human form.
It didn't matter a damn that none of these guys actually looked like celestial beings.
Dr. Cipriano has a white beard like Santa Claus. Phil dresses like a preppy Southern gentleman. Paul has a shaved head and lots of tattoos.
They were truly angels with skin on. Their wisdom, encouragement, straight talk, compassion, availability and humor were amazing gifts that helped our family hack our way out of the treachery of the family systems disease of addiction.
Thankfully, through the years and miles we had to travel to get to that better place, we encountered many more angels with skin on along the way.
Who are your angels with skin on?
How have they helped you and your loved ones?
Please share here. We can all be inspired and strengthened by our collective wisdom.
Thank you so much!
Connect With Nancy
For information and guidance for help and resources for you or your loved one please email: info@nancyvericker.com
Nancy is co-author of Unchained: Our Family's Addiction Mess Is Our Message.
Get Your Copy Of Unchained