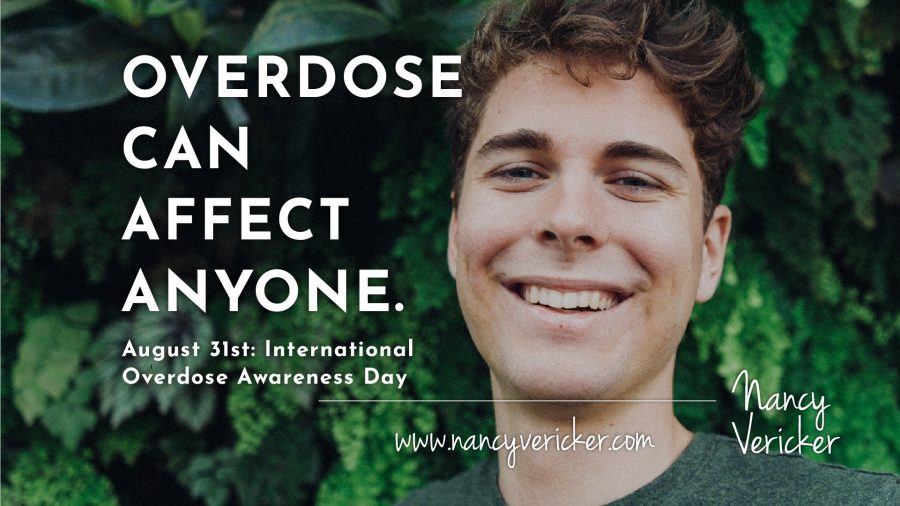 Those who have died of overdose are not nameless, faceless statistics of the epidemic of the disease of substance use disorder.
They are people whose lives ended with heartbreak. They were someone's son, daughter, sister, brother, grandchild, father, mother, cousin, friend.
Today, August 31st, is International Overdose Awareness Day and it is an important time to remember those who have died from the disease of addiction.
According to the Center for Disease Control, of the more than 93,000 reported overdoses in 2020, more than three-quarters were attributed to opioids.
On this day every year, we can remember the struggle of those caught in the grip of addiction and death by overdose. We can honor their memory by our own personal commitment to end the shame and stigma surrounding the disease of substance use disorder.
What each of us choose to do in that personal commitment against overdose death is as individual as our own fingerprints. But the power of change created by many is born from the collective efforts of each single individual.
So, know that today anything you commit to do, like a small stone cast in a pool, creates ripples of change that have the power to influence the course of the lives of others.
On this Overdose Awareness Day know this for certain: you make a difference!
What can you do to influence a greater understanding of the disease of addiction?
How can your commitment to end the stigma surrounding overdose death impact the lives of others?
Please share here. We can all be inspired by our collective experience, strength and hope.
Nancy and her son, JP, are co-authors of Unchained: Our Family's Addiction Mess Is Our Message. Their book tells the riveting true story of JP's descent into opioid and alcohol addiction, homelessness and violence to his recovery to become co-founder of a treatment health care system.
Get Your Copy Of Unchained: Our Family's Addiction Mess Is Our Message