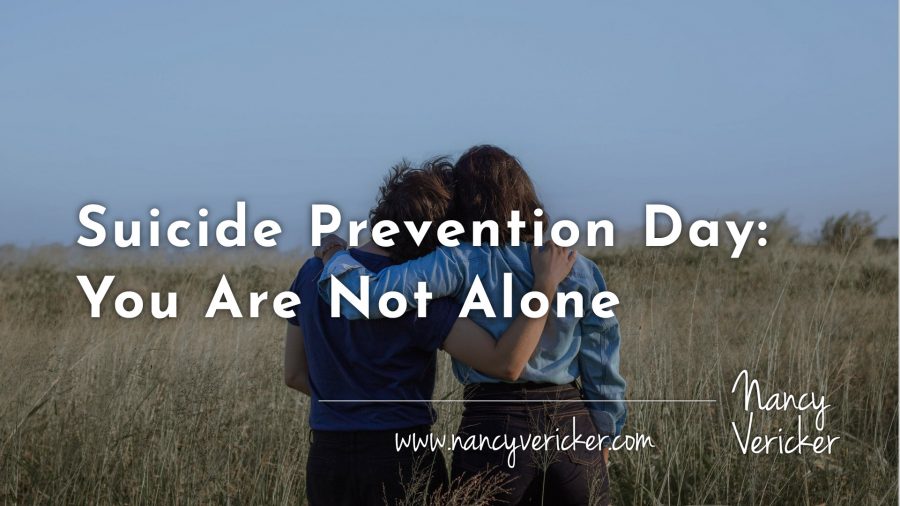 "The epic story of tomorrow can't be written if it ends today."

Unknown
A silver lining to the pandemic is that people have become increasingly comfortable with talking about mental health issues.
As with other mental health challenges, suicide has always been a difficult to discuss.
But with the renewed focus on mental health, suicide is emerging as a topic that can be more readily understood.
This week is National Suicide Prevention Week – a good time to further the conversation and understanding of this tragic cause of death.
September 10th is Suicide Prevention Day.
Chances are you know someone whose life has been touched by suicide. The lifelong impact of this mental health issue is truly incomprehensible: for those who have taken their lives, for those who have survived a suicide attempt and for the family and loved ones who have tried to help and live with the aftermath of a death or an attempt.
The Suicide Prevention Hotline is open 24 hours a day, 7 days a week for immediate help. The number is: 1-800-273-8255.
These inspiring suicide prevention quotes speak to the compelling need to let those who are struggling know they are not alone.
"Suicide does not end the chances of life getting worse, suicide eliminates the possibility of it ever getting better."

Kat Calhoun
"Have patience with all things, but chiefly have patience with yourself. Do not lose courage in considering your own imperfections but instantly set about remedying them – every day begin the task anew."

Saint Francis de Sales
"When you feel like giving up, just remember the reason why you held on for so long."

Hayley Williams
"The key to getting beyond your struggles is making choices that invite new possibilities – new ways of thinking, feeling, behaving and living your life for the better."

Michael Nulty
"Sometimes even to live is an act of courage."

Seneca
"It isn't weak to ask for help. It's like using a flashlight when you're lost in the dark."

Unknown
"Courage does not always roar. Sometimes courage is the quiet voice at the end of the day saying, "I will try again tomorrow."

Mary Anne Radmacher
"Believe in yourself and all that you are. Know that there is something inside you that is greater than any obstacle."

Christian D. Larson
"To anyone who is hurting – it's not a sign of weakness to ask for help. It's a sign of strength."

Barack Obama
"If you brain is telling you to give up, just breathe. With one breath comes the next. Use that to get you to tomorrow."

Unknown
"If you are going through hell, keep going."

Winston Churchill
"Place your hand over your heart, can you feel it? That is called purpose. You're alive for a reason so don't give up."

Joyce Meyer
How can you deepen the conversation on suicide prevention?
Please share here. We can all be inspired by our collective experience, strength and hope.
Nancy and her son, JP, are co-authors of Unchained: Our Family's Addiction Mess Is Our Message. Their book tells the riveting true story of JP's descent into opioid and alcohol addiction, homelessness and violence to his recovery to become co-founder of a treatment health care system.