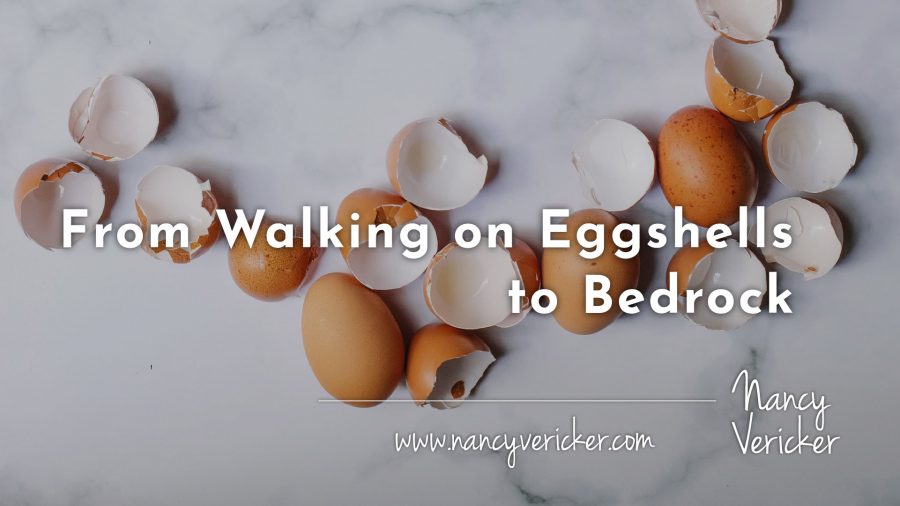 Eggshells.
Ever feel like you are walking on them?
During the years my family grappled with addiction issues I felt like 1000's of broken eggshells entirely composed where I walked with my family.
And to be perfectly honest: where they walked with me.
We all spent way too much time being on edge with each other.
The family systems of illness of substance use disorder brought out the worst in all of us.
We were always on the lookout for the next problem, the next crisis, the next outburst, the next confrontation as we were all tied to the symptoms of the disease: restlessness, irritability and discontentment.
Peace and happiness were hard commodities to come by. Day in and day out those eggshells kept cracking under our feet.
A true mess.
Ultimately though we found a way to the day-at-a-time bedrock of a recovery solution for our family.
We did this through the work of change.
We couldn't keep doing what we were doing and expect the outcome to be different.
We had to change how we were responding to the symptoms of addiction in all our lives.
That was hard. Very hard.
For our family it required having our 19-year-old son leave our home and agree to residential treatment, after care, sober housing and employment.
That solution took a few years and many prayers, setbacks and successes.
As a family we sought help from a variety of sources including recovery professionals, treatment centers and after care, rehab family program professionals, faith-based support, medical doctors, trusted family and friends, 12 Step fellowships and more.
Quite a list, right?
We needed every bit of it.
Over time those cracked eggshells we were walking on got taken like trash to the curb.
And the bedrock of a new foundation for life in recovery for our family was found.
How do you handle the "walk on eggshells?"
Please share here. We can all be inspired by our collective experience, strength and hope.
Nancy and her son, JP, are co-authors of Unchained: Our Family's Addiction Mess Is Our Message. Their book tells the riveting true story of JP's descent into opioid and alcohol addiction, homelessness and violence to his recovery to become co-founder of a treatment health care system. 
Get Your Copy Of Unchained: Our Family's Addiction Mess Is Our Message