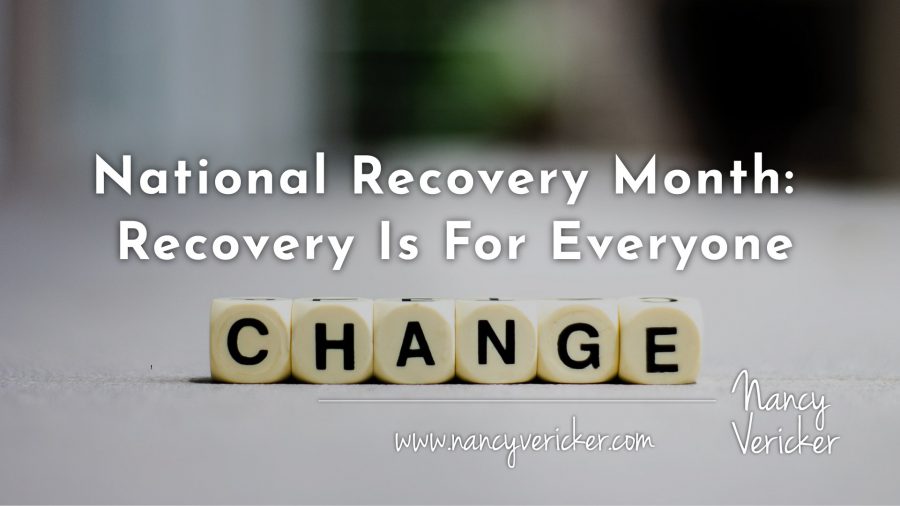 Don't let the past steal your present.

Terri Guillemets
September has been dedicated as National Recovery Month with all its great goals to help those caught in the grips of the disease of addiction.
This year's theme has been a noble one: Recovery Is For Everyone: Every Person, Every Family, Every Community.
Just a few decades back, a month set aside to celebrate the power of recovery was not something available to those struggling with substance use disorder and their loved ones.
Addiction was viewed as some kind of terrible moral failing that needed to be stuffed in the secret corners of a person's life with little or no help.
We are so fortunate to live at a time when there is more openness about the disease and more help is readily available.
This is the 32nd year that National Recovery Month has been celebrated. And now more than ever, through greater pathways of support and communication, there is a more powerful awareness that no one needs to be alone on their recovery journey.
In the United States 4.2 million people over the age of 12 have received some kind of substance use treatment during within the past year. Additionally, 21 million people in the same age range needed substance use treatment in the past year.
Every family impacted by the heartbreak of substance use disorder has a story to tell. When we share our story and listen with compassion to the stories of others, we are helping recovery to happen.
How can your story help someone else to establish recovery for themselves?
Please share here. We can all be inspired by our collective experience, strength and hope.
Nancy and her son, JP, are co-authors of Unchained: Our Family's Addiction Mess Is Our Message. Their book tells the riveting true story of JP's sescent into opioid and alcohol addiction, homelessness and violence to his recovery to become co-founder of a treatment health care system.
Get Your Copy Of Unchained: Our Family's Addiction Mess Is Our Message