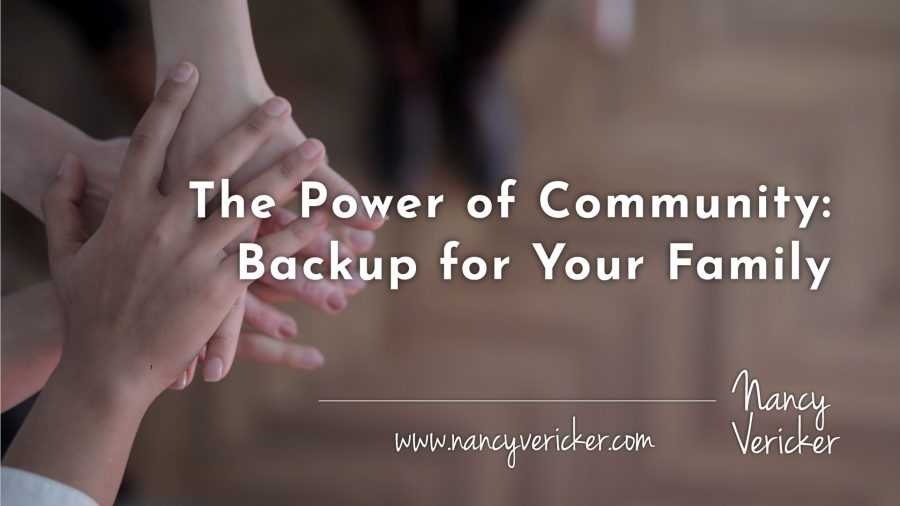 We have all known the long loneliness and we have learned that the only solution is love and that love comes with community.

Dorothy Day
Isolation and loneliness are inherent in the family systems disease of substance use disorder. The pain of watching our loved ones fall prey to this illness can absolutely rob us of our peace, and even our ability to function in daily life.
Families need backup.
A supportive community is key to combatting the deadly debilitation of this disease that impacts every family member. Our support communities can be wide ranging: trusted family members and friends, 12 Step recovery fellowships, parish groups, community organizations, a yoga circle, church religious, recovery professionals and recovery centers.
The key shared element of all these diverse groups is that they are readily available to families in the challenges they face.
Sometimes it is hard to ask for help. But we need to push past that reluctance and enter into the loving care and wisdom of supportive communities.
We need others to be trusted listeners serving as sources of guidance and honest feedback as we deal with the manifestations of addiction that can cause division and heartbreak in our lives.
Being part of these communities offers us heartfelt, loving support so that we keep a healthy perspective in the process of establishing recovery solutions.
We can't pour from an empty cup.
Having a network of supportive communities offers the hope that we will be replenished when we feel engulfed by the manifestations of the disease of addiction.
And in turn, we can be a source of wisdom and strength for others that share our journey.
What communities have been a source of support for you?
How did you find them?
Please share here. We can all be inspired by our shared experience, strength and hope.
Nancy and her son, JP, are co-authors of Unchained: Our Family's Addiction Mess Is Our Message. Their book tells the true story of JP's descet into opioid and alcohol addiction, homelessness and violence to recovery to become co-founder of a treatment health care system.
Get Your Copy Of Unchained: Our Family's Addiction Mess Is Our Message