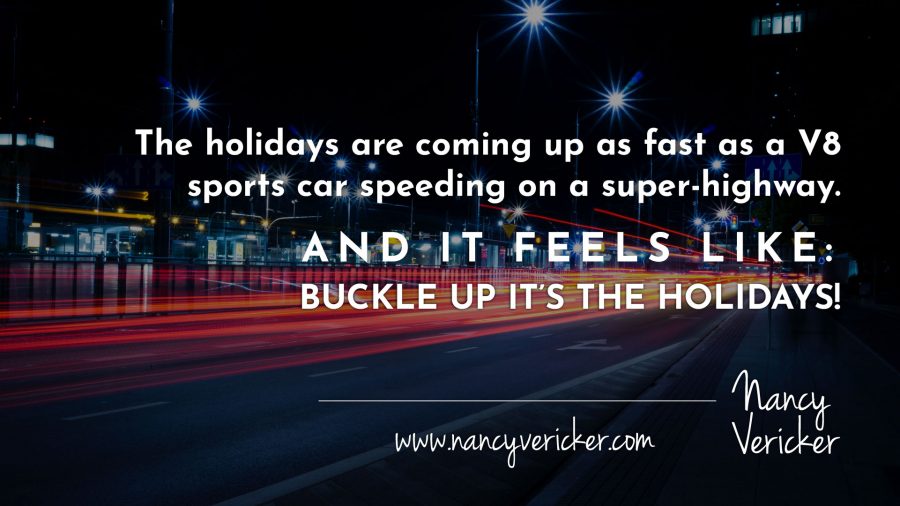 The holidays are coming up as fast as a V8 sports car speeding on a super-highway.
Vrrooooom!
And for families living in the midst of the challenges of the family systems illness of substance use disorder, this time of year makes for complicated, sometimes even heartbreaking scenarios.
Throw in for good measure the fact that we must negotiate the rough terrain posed by the Covid-19 virus.
And it feels like: Buckle up it's the holidays.
How can we navigate the bumps, potholes, hairpin turns and dangerous intersections on the roadway of family life through the holidays in the midst of disease of substance use disorder?
Safety rules of the road can point us in a good direction. We all learned when we got a drivers' permit that those rules kept us and others safe and sound in any travel situation.
Their guidance offers strategies on how to steer clear of dangerous, emotionally charged patterns of family-system behavior.
So, especially during the coming weeks, let's remember some tried and true rules of the road.
Full Stop at Flashing Red Lights
Always heed the flashing red light warning of the rough intersection of Confrontation Ahead. Hit the brakes hard. Carefully look out for incoming vehicles speeding dangerously towards you, before proceeding on your way.
Yield
A yield sign warns there may be Something Ahead requiring a slowing down. Don't rush in. Proceed with caution. Moderate speed.
Green Light. Red Light. Yellow Light.
Signals control traffic flow and reduce the aggravation of jams and delays. Hit the gas on green. Full stop on red. Slow your roll when there is a yellow warning light.
Stay In Your Lane
Avoid side swipes and head-on crashes by keeping your wheels within the confines of your own piece of the road.
Rest Stop
Self-care is a primary rule of the holiday journey. Do something kind for you. Take a nap. Bathe in warm bubbles. Schedule a mani-pedi. You deserve it.
What rules of the road can help you navigate the holidays with loved ones?
How can you self-care during this busy time of year?
Please share here. We can all be inspired by our collective experience, strength and hope.
Nancy and her son, JP, are co-authors of Unchained: Our Family's Addiction Mess Is Our Message. Their book tells the true story of JP's descent into opioid and alcohol addiction, homelessness and violence to recovery to become co-founder of a treatment health care system.
Get Your Copy Of Unchained