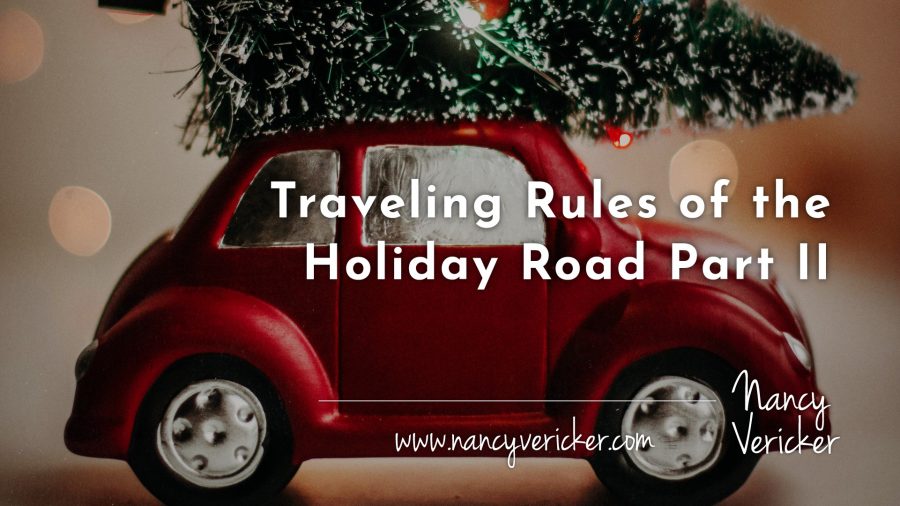 Well… it's that time again.
Ready. Set. Go.
Thanksgiving and the kick off to the Holiday Season.
And, yes, the weeks of holiday celebrating can be full of fun and togetherness as families reunite after some long months of Covid confinement.
But for families struggling with the illness of substance use disorder, the holidays can pose some difficult challenges.
The uncertainties that come with the illness of addiction can shred a family system.
So how do we manage these challenges with the goal of sharing our hearts with those we so dearly love?
Some time-tested Traveling Rules of the Holiday Road Part II can help manage stressors.
Pay Attention to Flashing Yellow Lights
Proceed with caution at flashing yellow lights. They warn of a busy intersection of who knows what.
Slow your roll.
Stop Signs Mean Just That
Come to a full stop for self care when HALT races through.
HALT is the acronym for: Hungry, Angry, Lonely, Tired.
HALT saps our strength and distorts our thinking. A full stop to eat, phone a friend or take a quick nap helps to restore equilibrium.
Follow Alternate Route Signs
Those big flashing signs on the highway redirecting routes to avoid traffic jams saves drivers a lot of aggravation. Take the guidance by heading home another way and avoid the frustration of enduring a traffic snarl.
Slow Down on Sharp Curves
Staying safe on sharp curves requires reduced speed. Managing sharp curves necessitates staying in your own lane to avoid losing control.
That's always good guidance.
Scenic Rest Areas Are a Good Thing
In the holiday traffic rush, it is easy to speed past a beckoning scenic rest stop.
Pull off the road and take a few moments to immerse your senses in some natural beauty. Those scenic stops – in whatever form they take – can refresh a weary traveler.
What Holiday Rules for the Road have helped you?
What can you do to self-care during this busy season?
Please share here.
We can all be inspired by our collective experience, strength, and hope.
Nancy and her son, JP, are co-authors of Unchained: Our Family's Addiction Mess Is Our Message. Their book tells the true story of JP's descent into opioid and alcohol addiction, homelessness and violence to recovery to become co-founder of a treatment health care system.
Get Your Copy Of Unchained