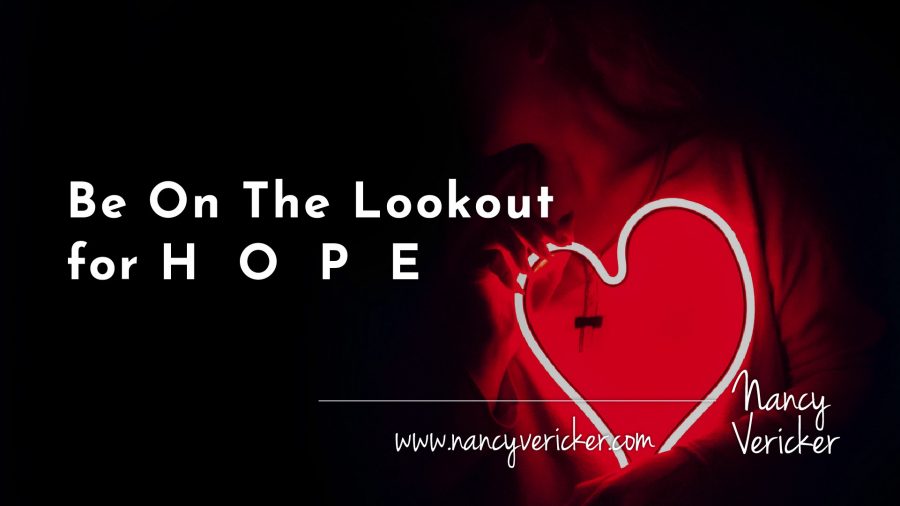 Hope.
It can be an elusive thing in the midst of a family addiction crisis.
Make that very elusive because when our loved ones' lives are shattered by substance use disorder, our hearts are shattered too.
The word heartbreak is a very real description of what happens to everyone in a family system impacted by addiction.
Everything feels broken and we are left to pick up the shattered pieces of our family's life.
Hope is the great mender, the glue that joins together the raggeddy, jaggeddy parts that lie broken around us.
When life feels as dark and cold as a raw winter night, we need to intentionally look for hope.
It can be found in times of prayer, in voices of trusted family and friends, in support we receive from recovery professionals, counselors, medical doctors and faith friends.
Hope is also very much present in the random moments that come like a gift – a burst of laughter, a fiery sunset all purple and orange, the wings of a red cardinal on a freezing morning, the melody of a Christmas carol, a big hug from a little one.
Random gifts gluing us back together.
Hope requires action. It is a practice we need to keep practicing in the shattered times. For hope will bring the promise that circumstances will get better.
Stay on the lookout for hope. Stand like a sentinel on a high hill with your eyes wide open for it.
Hope will be arrive just when you need it most.
How do you find hope?
How do you share hope with others?
Please share here. We can all be inspired by our collective experience, strength and hope.
Nancy and her son, JP, are co-authors of Unchained: Our Family's Addiction Mess Is Our Message. Their book tells the true story of JP's descent into opioid and alcohol addiction, homelessness and violence to recovery to become co-founder of a treatment health care system.  
Get Your Copy Of Unchained